Ever wondered why your sales reps never seem to convert enough leads despite well-planned and well-executed marketing campaigns? Chances are, your organization lacks proper sales enablement.
With 65% of sales managers complaining that they lack time and resources to perform their work effectively, sales enablement has become a basic function in organizations with distributed sales teams, multiple locations, and dealership networks.
Alignment between your sales and marketing departments lies at the heart of sales enablement. It is important to foster transparency, communication, and a constant exchange of information between these two departments to ensure that your sales reps are equipped with the right resources to do their job.
An important aspect of effective sales enablement is choosing the right tools and building a productive technological stack. Without the right automation software and processes, your sales enablement strategy will be prone to manual inaccuracies and scale limitations.
Let's explore how sales heads can go about putting together the right tool stack for their teams.
Key Takeaways:
Sales enablement involves providing your team with the data, tools, and resources they need to convert more leads.
There is no "best" tool stack for sales. You need to put together tools that work well in tandem and help you deliver the outcomes you need.
Sales teams are spoilt for choices when it comes to tools. Keep trying out new ones to know what features match your current processes better.
What Is a Sales Enablement Tool Stack?
Before we dive into putting together a sales enablement tool stack, we need to understand sales enablement.
Sales enablement is the process of providing your salespeople with the right resources, tools, and training to carry out their responsibilities effectively. It's a process that helps your salespeople sell more effectively, irrespective of their location.  
And by extension, a sales enablement tool stack is a "stack" or layered collection of software that aids in sales enablement.
Sales enablement tools help streamline the responsibilities of sales professionals and improve effectiveness, efficiency, and productivity by automating crucial aspects of the sales process. This can include collecting and organizing customer data, keeping tabs on leads through scores, and promoting communication between Marketing and Sales.
Nancy Nardin of Smart Selling Tools maintains an updated landscape consisting of literally hundreds of sales tech tools organized (as humanly possible) into relevant categories: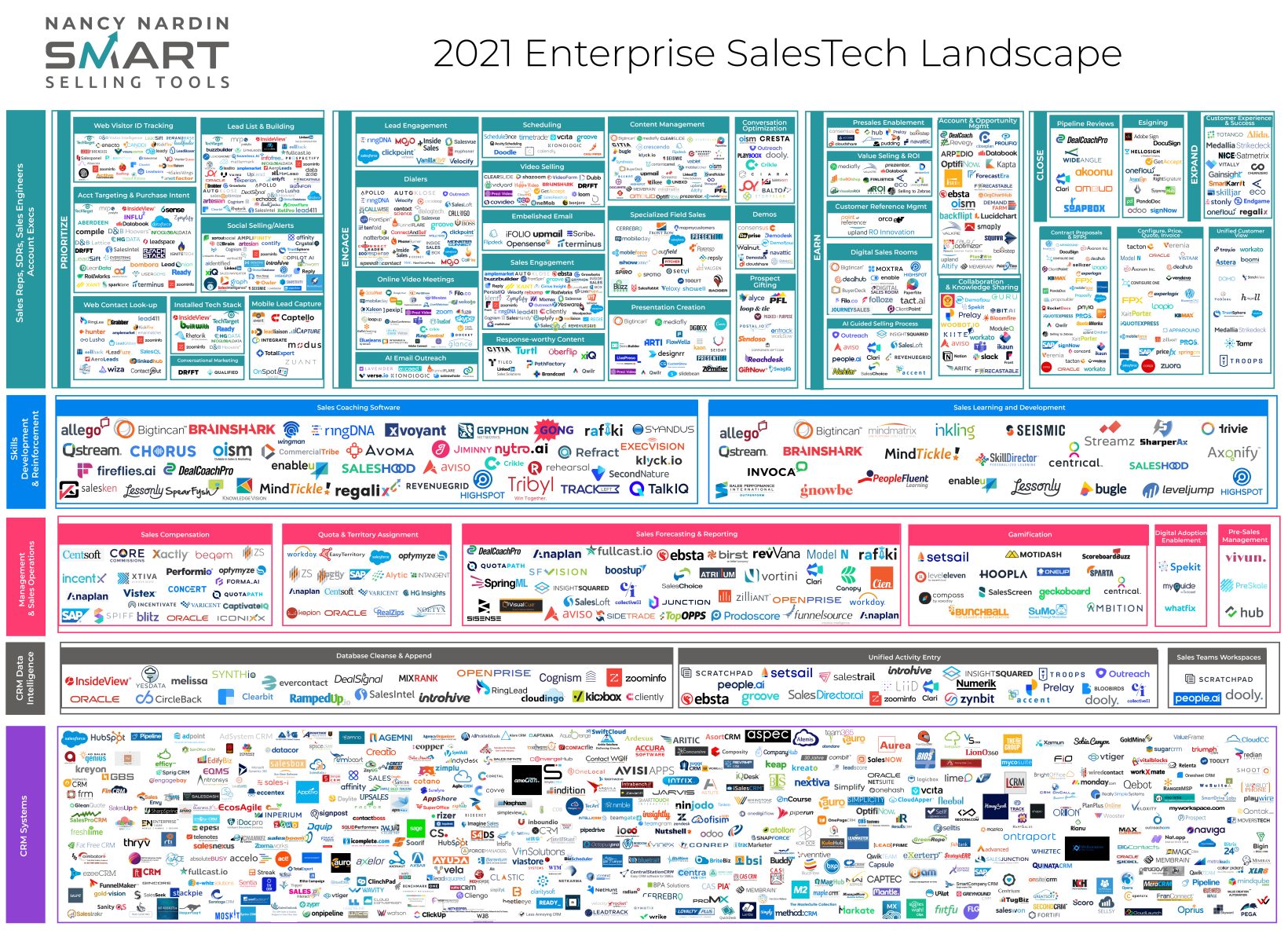 Source: Smart Selling Tools
Why Do You Need a Sales Enablement Tool Stack?
As organizations realize the importance of sales enablement, a full set of sales tools has become fundamental to the sales process. The LinkedIn State of Sales 2021 report reveals that 97% of salespeople consider technology "important" or "very important" for the sales process and 23% of them use sales tools every single day.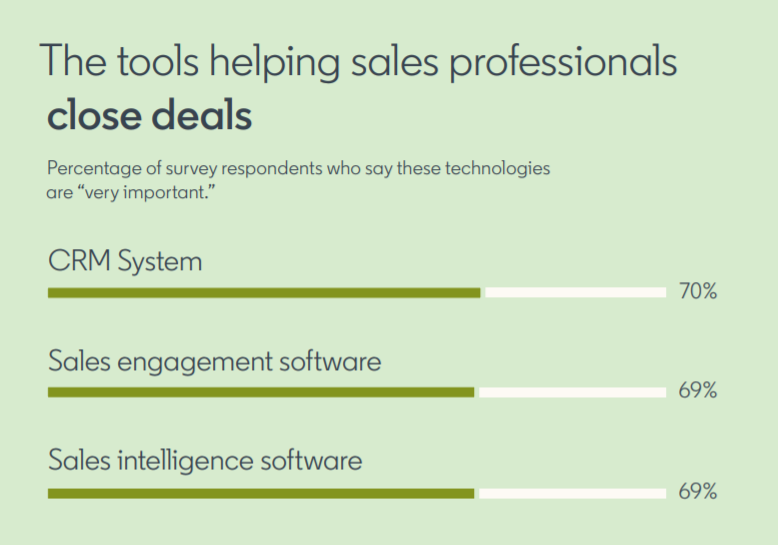 Source: LinkedIn
The key to any success in selling lies in how well Marketing and Sales complement each other. While Marketing is responsible for bringing in and nurturing leads, Sales needs to convert the qualified leads into customers.
Alignment between the two departments ensures all leads undergo a consistent and smooth nurturing and conversion process without experiencing any disconnect as they are passed from Marketing to Sales.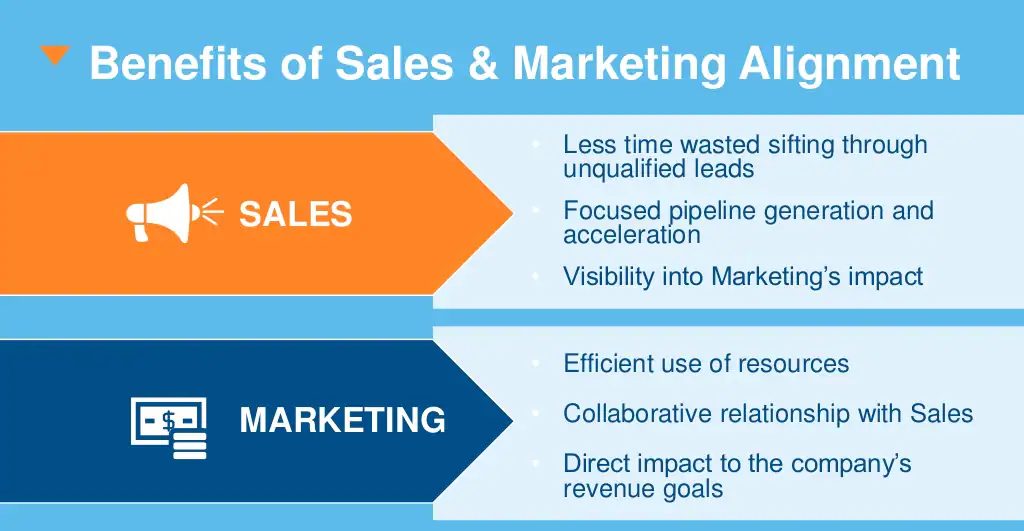 Source: Demandbase
Businesses today are improving their win rates by a significant 7% using sales enablement – it pays to optimize your sales workflow and extract greater ROI from each process. Building the right technological stack can greatly simplify sales enablement by automating every aspect related to it.
5 Steps to Building a Sales Enablement Tool Stack
Since a sales enablement tool stack is all about technology, building your stack means choosing the tools with the most advanced features at the most affordable prices, right?
You couldn't be more wrong.
The purpose behind purchasing any product or service is to solve your problems and fulfill your needs. Sales enablement tools are no different.
There is no ideal or "best" sales enablement tool stack out there. Depending on the needs and challenges of your organization's sales process, the tools you need could be very different from what others choose.
To build a tool stack that works for your sales reps, you need to base it on your sales workflow. Having a clear understanding of your salespeople's challenges is key to doing this.
For example, distributed sales teams working out of multiple brand outlets or dealerships will have different needs than those working online or from a single location. So, your sales enablement tool has to be one that can either be configured to be used in a specific way or must be one that is built for the same process.
This simple five-step guide is the only formula you need to put together a sales enablement tool stack for your organization.
1. Know Your Sales Process
When you are using sales automation tools to enable your sales reps better, there is no one size fits all solution. We have said it before, but we will still repeat that you can only build a good sales enablement tool stack based on the sales process your organization implements.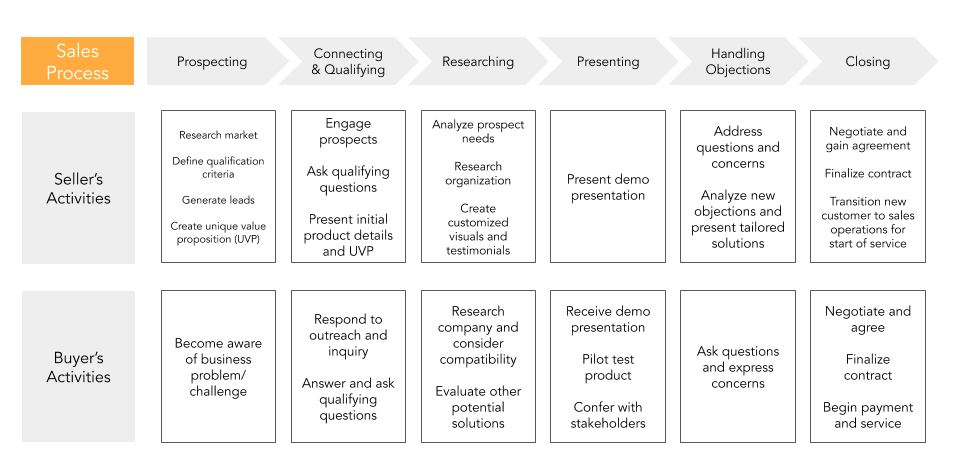 Source: HubSpot
As a result, the first step in identifying the right tools for you is to understand your sales process. (And refine it if you see any gaps or inconsistencies.)
You should be aware of every stage in your sales process so that you can identify gaps that can be optimized using automation. This will ensure that you invest only in software that truly tackles the challenges faced by your salespeople.
2. Examine Your Present Tools
The second step in your journey to building the perfect sales enablement tool stack is examining your present tools. Focus on their features, benefits, and the challenges they overcome so that you have a clear understanding of their purpose.
When you build and refine your tool stack, it is important to dig deep into all features, so you don't end up with tools that perform similar functions.
The end goal is to streamline the sales process through automation. This means that every tool should be a part of your technology stack only because it performs and integrates well with other software you use.
3. Define Your Needs and Expectations
So far, you've managed to identify the gaps that hold back your sales process. You should have also gotten a precise idea of how each of your current tools contributes to your revenue model.
The next step is to pinpoint the needs and expectations of each tool you might add to your stack. A well-defined checklist of criteria ensures you only invest in technology that adds value to your sales operations; you need to avoid clogging up your sales workflow with unnecessary tasks and overwhelming your sales reps.
Ask yourself:
Do you need to handle objections better?

Are you struggling for top-down visibility after leads are handed over to local sales reps?

Is your local messaging inconsistent with your brand strategy?

Are customers complaining of a disjointed experience?
4. Differentiate Between Needs and Wants
Once you are clear about what you are looking for, it is time to divide your expectations into needs and wants.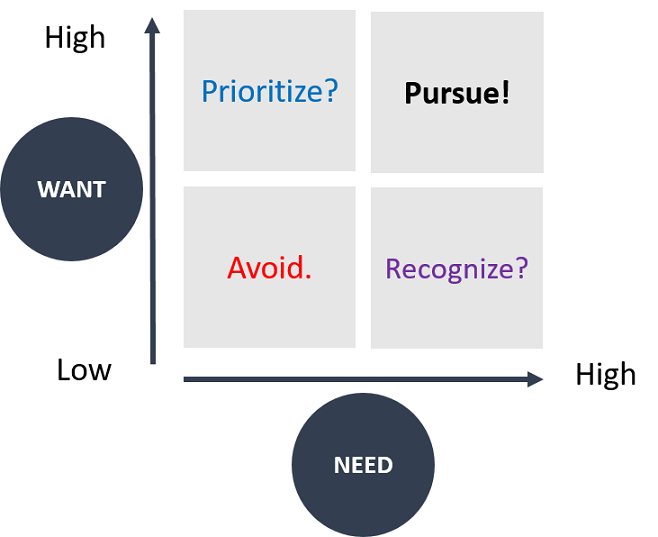 Source: Prateek Vasisht
Needs are specifications that a tool absolutely must possess. If the software you're evaluating does not meet such criteria, don't consider it.
On the other hand, your wants are not essentials; they're good-to-have add-ons. It would be great if the tool has these features, but if it doesn't, you can put off having them for later if there are corresponding cost savings now.
It is essential to define your needs and wants clearly (with consensus from your team) if you are to properly compare the options available in the market and zero in on the right tools.
5. Compare Your Options and Decide
At this point, you should have narrowed it down to the specific tools that have the potential to add value to your sales process, at least individually.
Read up extensively on tool reviews posted on third-party websites – but take them with a pinch of salt as many of them are paid (hello, affiliates!) If needed, contact existing customers to get unbiased opinions about how the tools work in specific, real-world situations.
Try out a demo of each product and ask each vendor to develop a customized solution for you – and walk you through it. Focus on the advantages and benefits based on your needs and wants. Weigh different tools against each other based on their pricing.
Also, take a long, hard look at the helpdesk and customer support facilities offered by different tools. When you adopt any technology, it's natural to hit some bumps in the early days. If your tool comes with good customer support, you can resolve these issues without any hassle.
Finally, use your favorite organizing tool or a simple spreadsheet and divvy them up into the stages, categories, or parts of your sales process that need improvement. Assign weighted scores (if you like to do that) and then decide on one or more tools per category. Here's a sample:
Tool Categories
Tools We Need

Lead Generation & Sales Prospecting

Hunter

LeadFuze

LinkMatch

Sales & Marketing Intelligence

ZoomInfo

Clearbit

Groove

Outreach, Scheduling & Conferencing

Calendly

UberConference

Wistia

Analytics & Reporting

InsightSquared

FullStory

Clari

Documentation

HelloSign

PandaDoc

DocuSign

Automation & Integrations

Xplenty

Tray.io

Zapier

Internal Communication

Slack

Zoom

Loom

Learning Management System

Gong

iSpring

SkyPrep

Project Management

Trello

Asana

Basecamp

Customer Relationship Management

ZohoCRM

SharpSpring

Salesforce Sales Cloud
Repeat until you exhaust your budget.
Time to Move It!
The real work comes after you've built your sales enablement tool stack. And that is making actual sales. And proving the ROI on the tech while doing it.
Which really shouldn't be a problem if you get it right. 63% of all high-performing sales teams have fully automated their sales process. This proves beyond doubt that the tools you choose can greatly influence the amount of revenue you generate.
For organizations that operate on a multi-location level, not having a good sales enablement stack is not an option at all. With a custom solution from MXTR Automation, you can maximize lead routing, prioritizing, nurturing, and conversion while closing the loop on each sale. Let's discuss your priorities now!
Featured image: Pexels