It's more important than ever to communicate with your customers in a personalized way that engages on more than just a basic level in the enterprise space. This is especially true considering that 68% of consumers are willing to pay more for a product or service from you if you make consistent efforts to provide a good customer experience.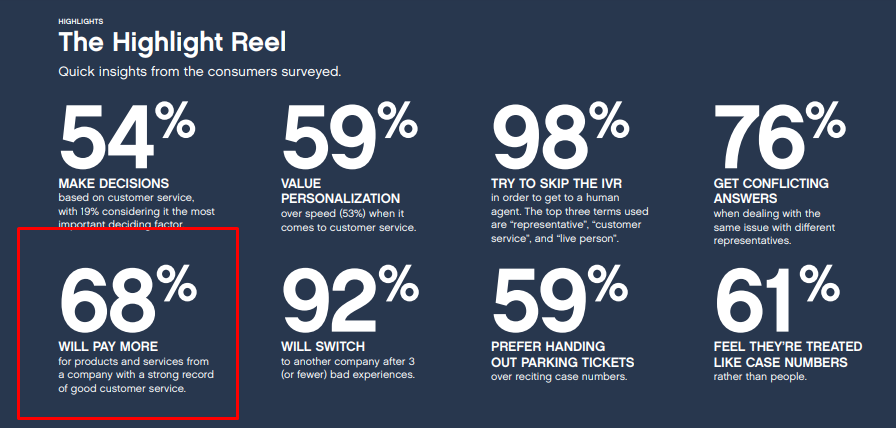 Source: HubSpot
The problem is that it takes a lot of time, energy, and effort to do so. And most importantly, it's expensive.
This leaves sales and marketing departments searching for ways to better engage with their customers without just increasing the number of personnel. The ideal solution would be to automate the customer engagement process as much as possible without sacrificing personalization or relevancy.
In other words, automate your marketing.
Marketing automation tools allow sales reps to communicate with their prospects in an automated but personalized way, which makes converting leads easier and cheaper than ever before. In addition, automation can help businesses generate demand at multiple locations and push valuable leads down to their dealers, franchises, and remote sales teams.
Let's take a quick look at what it takes to fully automate your B2B marketing strategy from start to finish.
Key Takeaways:
Identify the stage of your marketing or sales process that you think is ripe for automation. Take it one step at a time.
Always focus on the customer – how they're engaging with you and responding to your messaging. Make it as personalized as possible.
The automation tool or software you choose will be critical to your success.
Which Parts of Your Marketing Strategy Are Right for Automation?
The first step to fully automating your marketing strategy is identifying the parts of your strategy that can be automated to save you money in the long run. A lot of this will depend on the tools at your disposal, but here are some areas that marketers typically look to automate when starting their campaign:
Lead Generation
Perhaps the most crucial step of your B2B marketing strategy is lead generation. You need customers from wherever they come, regardless of the methods you use. Be it inbound marketing or outbound, your brand needs a system to gather leads who might genuinely consider buying your product down the line.
This includes automating your top-of-the-funnel messaging, primarily with content. Some examples:
Scheduling informative posts on social platforms such as Twitter and LinkedIn, encouraging your audience to interact with you
Running time or action-based email drip campaigns on appropriately segmented lists
Using chatbots to start conversations with people who visit your site
Lead Nurturing
Lead nurturing is especially important in B2B because each sales cycle to new customers takes anywhere from one to six months or even more, depending on what industry or company you're looking at.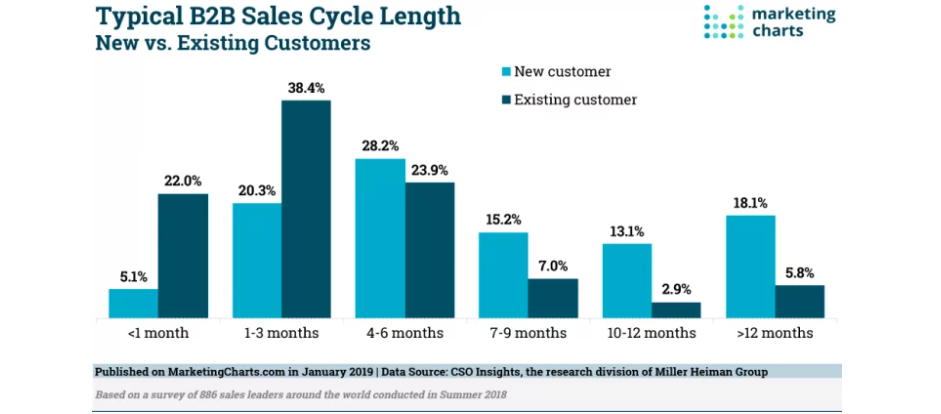 Source: MarketingCharts
Because it's such an extended process, you need to make sure your marketing message is consistent from start to finish to inform and educate your leads and prospects.
Customer Engagement
As mentioned before, the customer engagement process can take a long time, and it's necessary for marketers to know whether what they're doing is working or not. A customer intelligence platform helps you understand your audience's and prospects' reactions to your messaging at a deeper level.
For instance, MXTR's automation platform allows marketers to track their campaign performance based on several customer-centric metrics, by
Giving customers a consistent experience at the brand and dealer-level
Giving the brand full visibility into lead activity even after they're handed over to local sales reps
Closing the loop on leads and knowing whether the sale was made or not in every case
Adding predictive analytics that makes forecasts based on the processes that prospects use to make a purchase decision is the holy grail.
Customer intelligence platforms help you collect and analyze vital pieces of information like customers' purchasing habits, interests, demographic and technographic data. Some of these platforms even integrate with CRMs so you can avoid having duplicate or incorrect data in different locations.
Keys to Automating Your B2B Marketing Strategy
Now that you know which parts of your strategy are good candidates for automation, it's time to automate your campaign fully. What steps can you take to ensure that automation becomes an effortless process?
Create Highly Personalized Content People Respond To
One of the easiest ways marketers get tripped up when automating their campaigns is by not providing personalized content in each stage of the funnel. Today, content and web personalization tools have advanced to such a level that they can automatically extract information from your CRM and use AI to inject personalized messaging at every customer touchpoint.
Further, you can set up automated emails based on browsing behavior, engagement actions, onboarding activities, and usage milestones for every individual lead or target.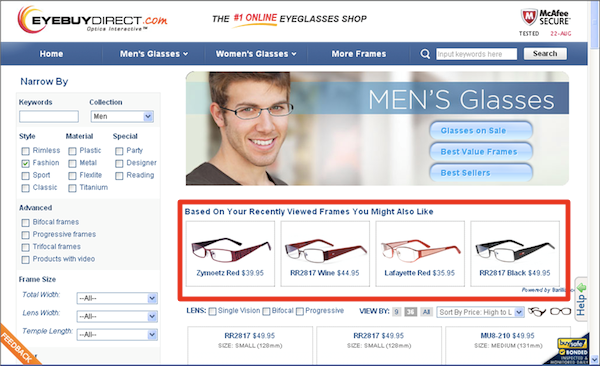 Source: Barilliance
Keep Your Personalization Consistent
One of the worst things that can happen when you're automating your marketing strategy is having information wrong or inconsistent with previous data points. For example, if you've been using a CRM tool for a few months and it has collected a lot of information on customers and prospects, then all personalization needs to work off of this data, both new and old. Otherwise, your leads will start feeling like they're talking to someone different every time they interact with your company.
A typical confusing scenario you'd really want to avoid is your branding and advertising teams and staff at dealers or retailers not being on the same page. For example, your TV or newspaper ads might be promoting an offer that dealers might not offer to customers when they walk in! This consistency also needs to extend into the digital realms of emails, social media posts of influencers, PPC ad copy, landing pages, and blog posts.
Make Automation Work For You, Not Against
It's also critical that you do some research on what tools will work with your team members instead of against them. Not every consumer or lead will be a fan of automated messages because they feel like they're being talked to – like a robot instead of a human, which is the opposite of what you're trying to accomplish. That's why marketers need platforms that allow them to keep their workflow consistent and personalized without having to invest too much time.
Enter chatbots.
They help you bridge the gap between you and your customers with a centralized, web-based support and service system that also keeps your brand messaging consistent. They make sure customers don't have to wait to get the most common concerns addressed while nudging them to take actions that you want them to.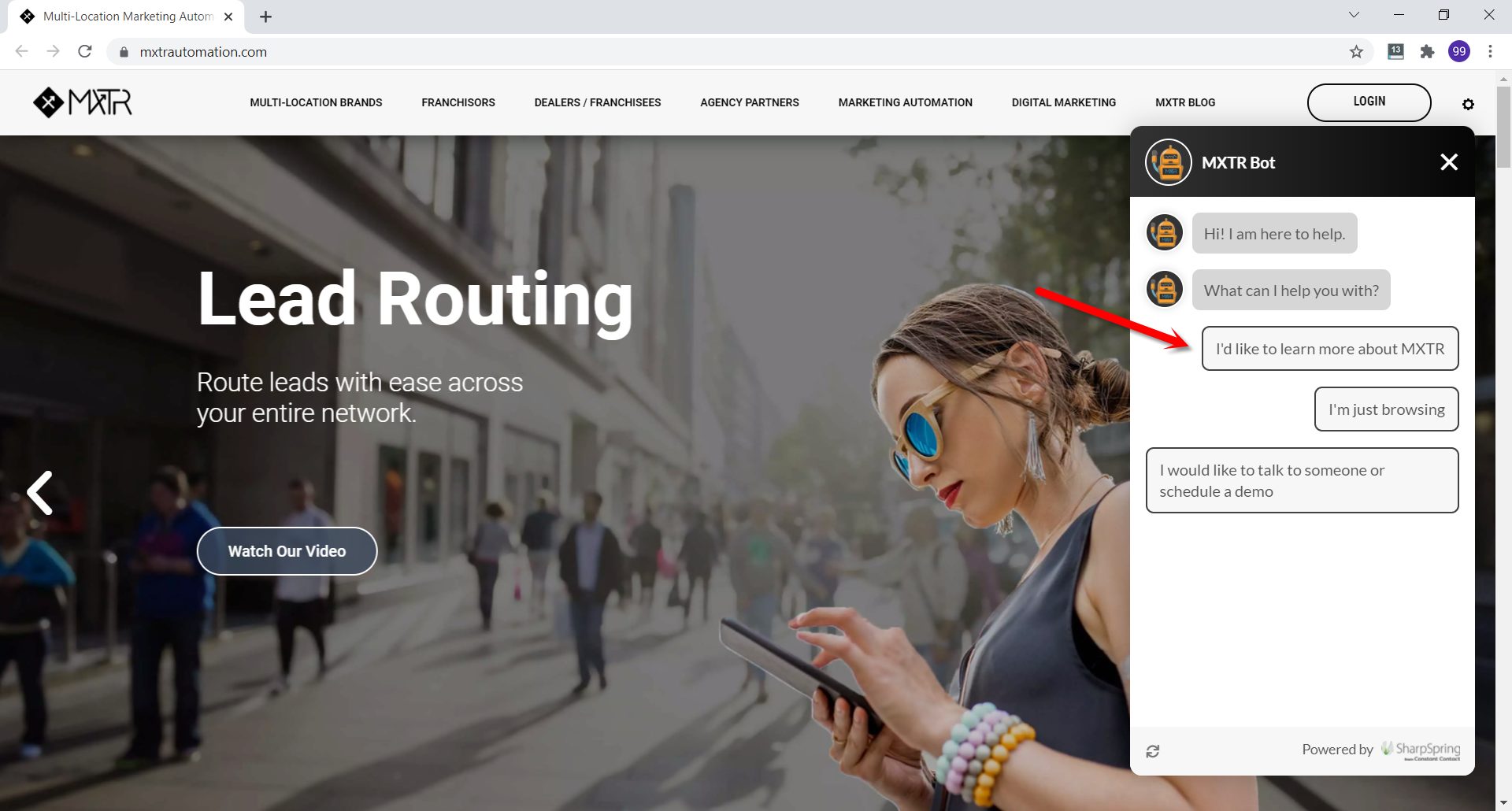 How Do You Choose the Best Automation Tool?
Let's face it – automation can be a blessing and a curse. It can help you work smarter instead of harder by streamlining the process of information delivery. On the other hand, automated messages can confuse or even annoy your target audience if not done correctly, resulting in lower reach and higher bounce rates. You want to nurture leads through your sales funnel, not scare them away!
If you're ready to fully automate your B2B marketing strategy, then it's important that you choose an automation platform that will help you stay organized and up-to-date with lead activity while also keeping all of your data consistent and personalized for each individual, so the chances are high that they'll stay engaged throughout their journey with your company. Here are some questions that should guide your choice:
Can I easily define, score, and qualify a lead?
Is the product designed for seamless lead routing based on criteria that I define?
Will it help me increase consumer lifetime value?
What is the cost of this platform, and how accurately can I estimate ROI?
How easy is it to achieve visibility into lead activity at a local level?
Can I integrate with other platforms on top of this one to get deeper insights? Do I need to?
Only by asking questions that you genuinely need answers to can you figure out what automation tool will work best within your organization. That's why MXTR is a perfect fit for marketers because it can solve all of the pain points mentioned above and much more!
The Bottom Line
Marketing automation is your best bet for increasing productivity while saving time and money. However, it's essential to choose an automation platform that will help you improve coordination and alignment between your sales, marketing, and customer support teams. This way, your leads and customers are happy with contextual and timely messages that focus on their needs, while your team is happy because they're spending less time on repetitive manual tasks and focusing more on conversion through conversation!
We designed MXTR to handle all your automation needs – from the first touch to the sale and beyond. Get in touch now for a demo of how this process works!