What motivates some consumers to purchase from Nike while others buy from Adidas? Why do some people prefer McDonald's while others like Burger King? There are subtle product differentiation factors in each successful brand that attracts a niche audience and makes your products appear more appealing than your competition.
Explore product differentiation strategies and how to build a successful strategy for your franchise.
Key Takeaways:
Product differentiation makes your brand unique from your competition.

Horizontal product differentiation separates you from equal brands, while horizontal differentiation makes you superior to other brands

.

Build a product differentiation strategy based on consumer feedback, your target audience, and unique add-ons.

What Is Product Differentiation?
Product differentiation is highlighting what makes your brand and products different from similar brands and products. Here are three main reasons why brands need this unique selling proposition:
Differentiate Yourself from Your Competitors
One of the most important reasons you need product differentiation is to differentiate yourself from your competition. Unique features and products make you different, or better, than similar brands.
For example, there are 2,509 property and casualty insurers. Yet, Geico is among the top five by differentiating itself through humorous advertising and promoting itself as one of the most affordable options.
Target a Specific Audience
If you try to reach everyone with your marketing message, you won't reach anyone effectively because there are too many variances in consumers and their needs. Instead, product differentiation is your chance to target your ideal audience by highlighting unique features that make your brand more appealing to that audience.
For example, Dunkin' Donuts markets to coffee drinkers who are on the go and prefer to take their coffee with them, as you can see in their slogan, "America Runs on Dunkin'."
Support Your Price
When you offer features and products your competition doesn't provide, you can also charge a higher price than your competition. For example, handmade products or those that claim higher quality have higher price tags that reflect those claims.
Consumers are then willing to pay higher prices for those unique features.
Types of Product Differentiation
Here are three primary ways to differentiate products, along with product differentiation examples:
Vertical Differentiation
Vertical differentiation is when two similar products are equal in value but offer unique experiences or features. Consumers usually choose between vertical differentiation brands because of personal tastes or needs.
For example, the Toyota Camry and Honda Accord are similar cars in price, size, and features. Honda's slogan, "The Power of Dreams," reflects its differentiation factor: its superior torque power. However, Toyota's slogan, "Let's go places," reflects its quality and reliability.
Horizontal Differentiation
Horizontal differentiation is marketing your product as greater or less value than a competitor, which brands reflect in their price. Consumers choose brands by horizontal differentiation factors when they consider one superior or another a better deal.
For example, name brands can charge two or three times as much as general store brands because they differentiate themselves by quality and demand. However, store brands market themselves as the more cost-effective option.
Mixed Differentiation
Some brands use a mix of horizontal and vertical differentiation, making themselves both superior and different from their competitors. For example, Verizon claims to be the most reliable 5G network. However, they also use vertical differentiation by offering unique perks that separate them from competitors like AT&T.
5 Tips for Effective Product Differentiation
Use these five tips to create a unique product differentiation strategy.
1. Consult Public Feedback
The first place to look for your differentiation factors is what your customers and the public say about your brand. Is there a specific feature or product that customers consistently say is superior? Then, use those comments to highlight that feature in your marketing.
When magazines or associations recognize your brand through articles or awards, you can publish and share those recognitions. For example, toothpaste brands will use dentists' recommendations as a product marketing point.
2. Create a Differentiation Factor
If your product doesn't stand out on its own enough to attract a large portion of your audience, consider using add-ons and strategic partnerships to make your brand more unique.
For example, technology companies will partner with schools and offer unique discounts to make their products more appealing to students.
You might also offer free gifts, customer onboarding programs, or free resources that make your product more appealing than competitors that only provide the products.
Working with a value-added reseller is one strategy brands use to boost the value of their products and increase their marketing reach.
3. Support a Cause
Consumers want businesses to speak out on social and political issues. In addition, 70% of consumers are likelier to buy from a brand that reflects their values and beliefs. You differentiate yourself by what causes you align yourself with.
Some areas that have received considerable attention in the past years within socially responsible businesses include:
Environmental stance/sustainable practices

Diverse hiring and advertising

Fair labor practices

Ethical product sourcing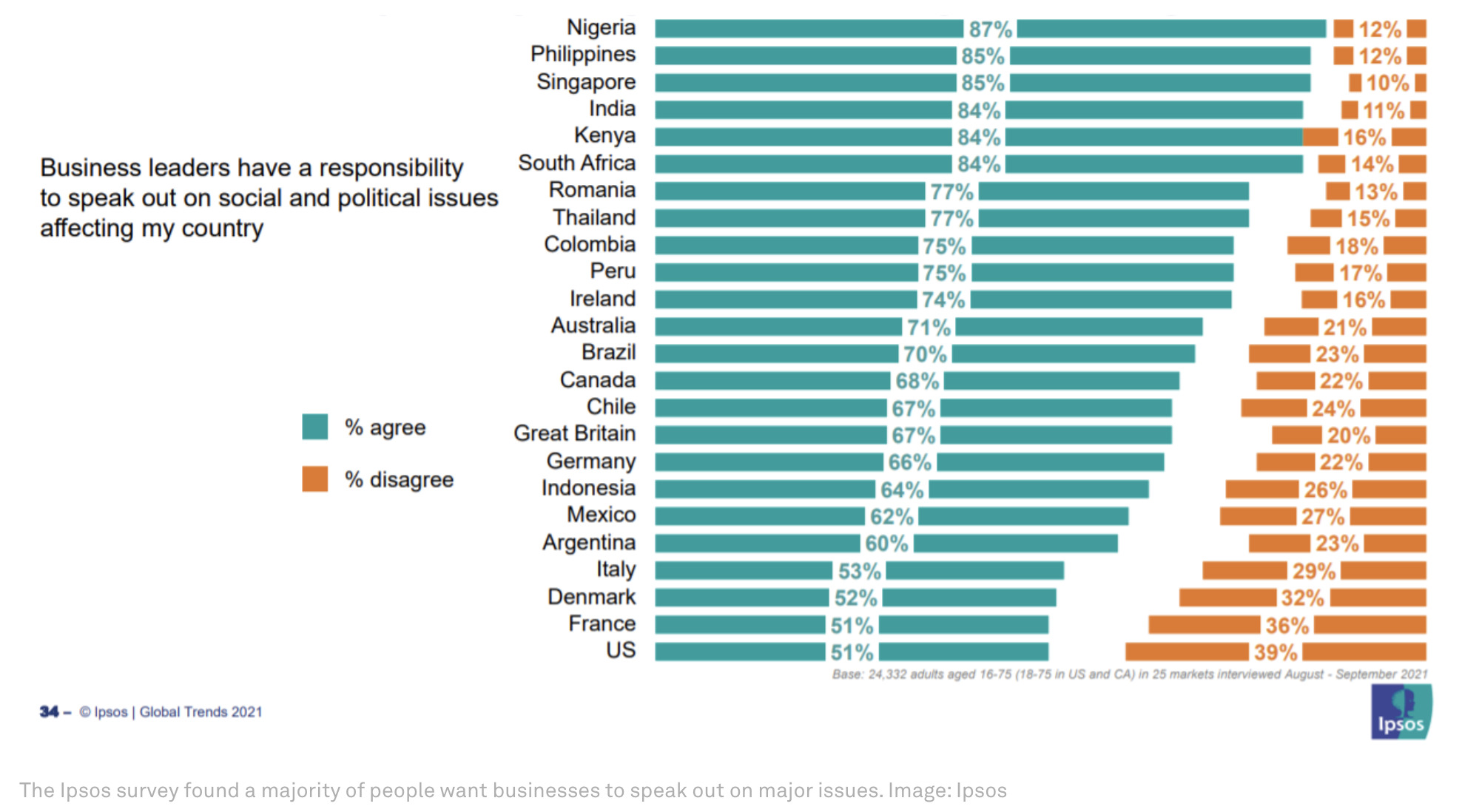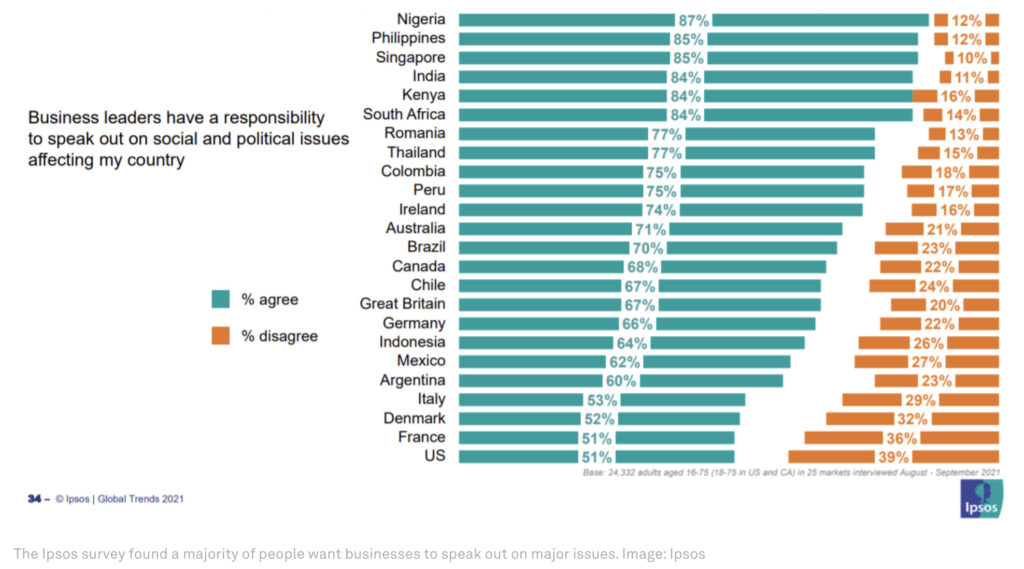 Source: World Economic Forum
4. Market to a Niche
Marketing to a specific niche can make your product stand out from your competitors. For example, some grocery stores market to those looking for the best price, and others market to those looking for the healthiest food.
Some ways you can choose a unique marketing niche to differentiate your brand include:
Economic groups

Lifestyles

Hobbies

Industries

Location
When you differentiate yourself by a niche, you also build a community of loyal customers with a strong sense of connection. Brands with a community allow their members to connect, share ideas, and provide support.
For example, LEGO built a community where its loyal customers can share their builds, connect with others, and ask questions. It gives each member a chance to have a voice and feel part of the brand.
5. Connect with Your Audience
The customer experience is the most crucial differentiator factor. It has a more significant impact than even price and product, with 86% of consumers willing to pay more for a better experience.
A positive customer experience includes:
Knowledgeable customer service

Easy-access resources

Transparency
Through a positive customer experience, you connect more personally with each customer and encourage them to remain loyal to your company.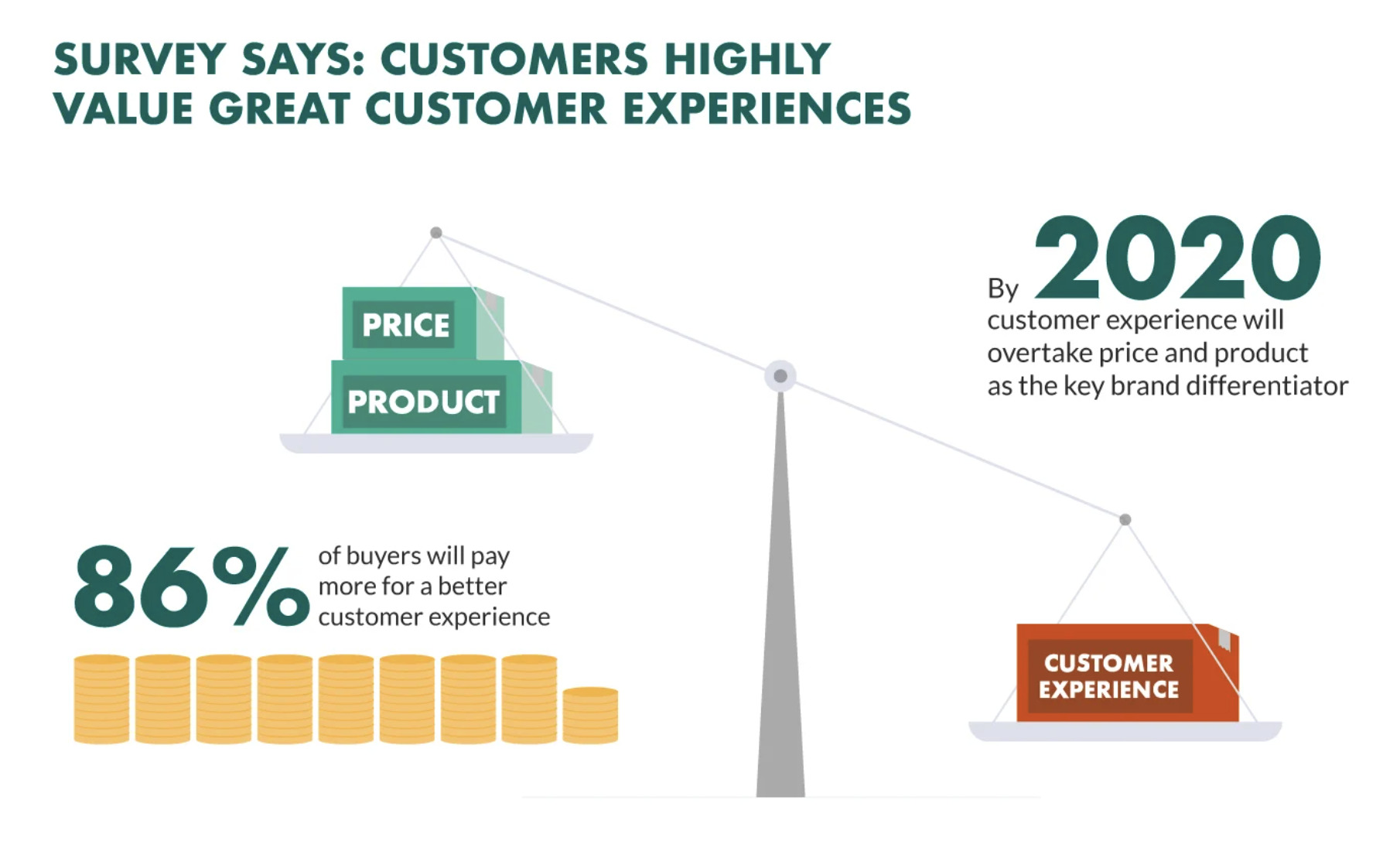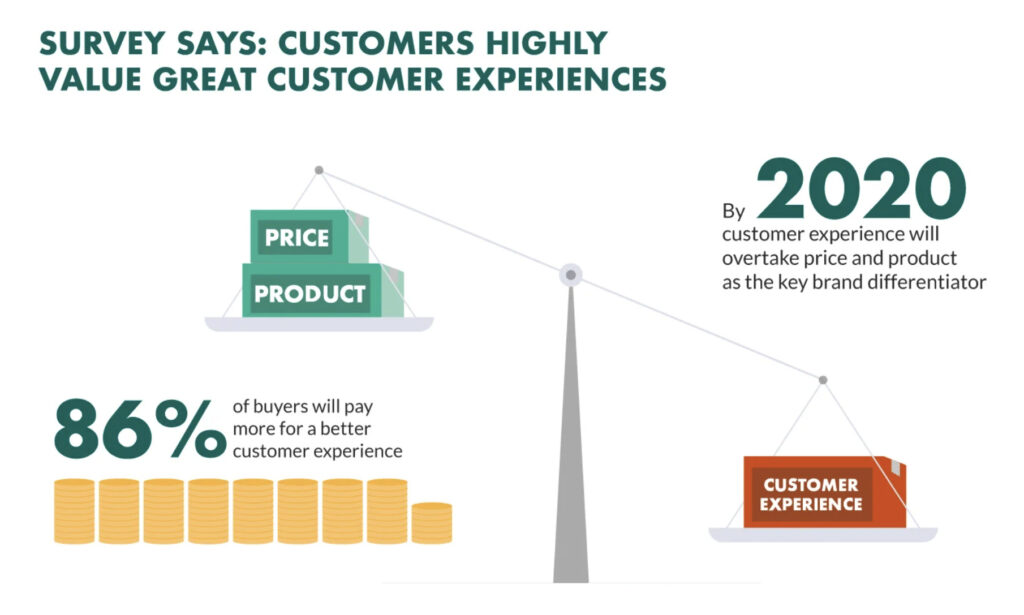 Source: SuperOffice
Improve Your Customer Service
Marketing automation helps you improve the customer experience by tracking each lead along their journey so you can provide a personalized experience. Real-time alerts also ensure you respond faster with knowledgeable care.
Schedule a demo to learn more about our marketing automation software.
Featured Image: istockphoto