If you want to build a scalable sales strategy that doesn't require hiring more salespeople or consuming hours of your time, then channel partner sales might be the ideal solution. Through these strategic partnerships, you will see increased revenue and reach while also cutting costs.
This guide will take you through the complete process of selecting the right partners and building a channel sales strategy aligned with your business goals.
Key Takeaways:
Channel partner sales make up 75% of the world's sales.

You can connect to a partner aligned with your business through outbound or inbound techniques.

Equipping your partner with sales and marketing materials will set them up for success while improving brand alignment.

What is Channel Partner Sales?
Channel partner sales isn't a new idea, and you may already use it in your company. Selling through a third party like resellers, affiliates, agents, or distributors has been around for years. Currently, these partnerships make up 75% of the world's sales.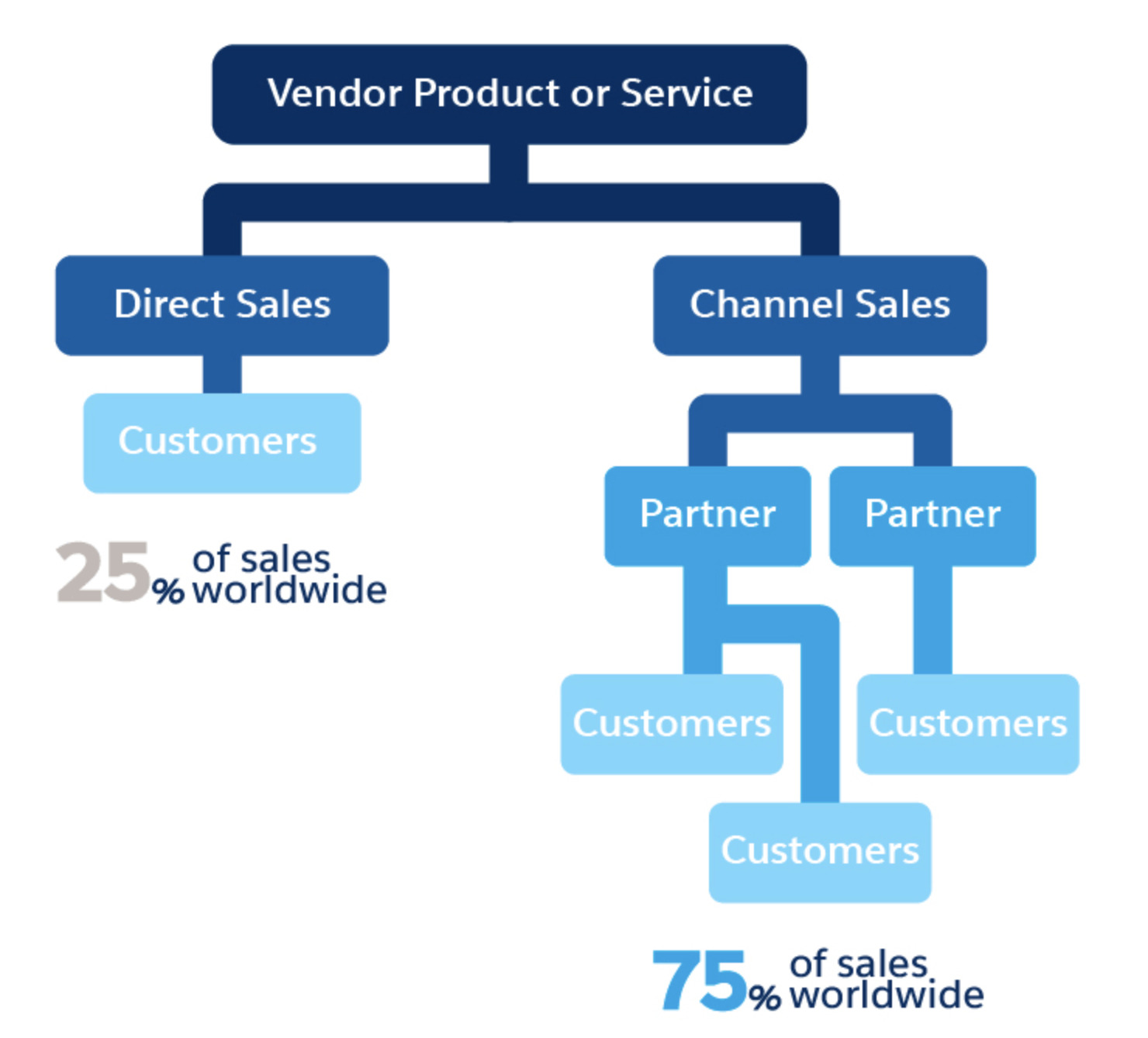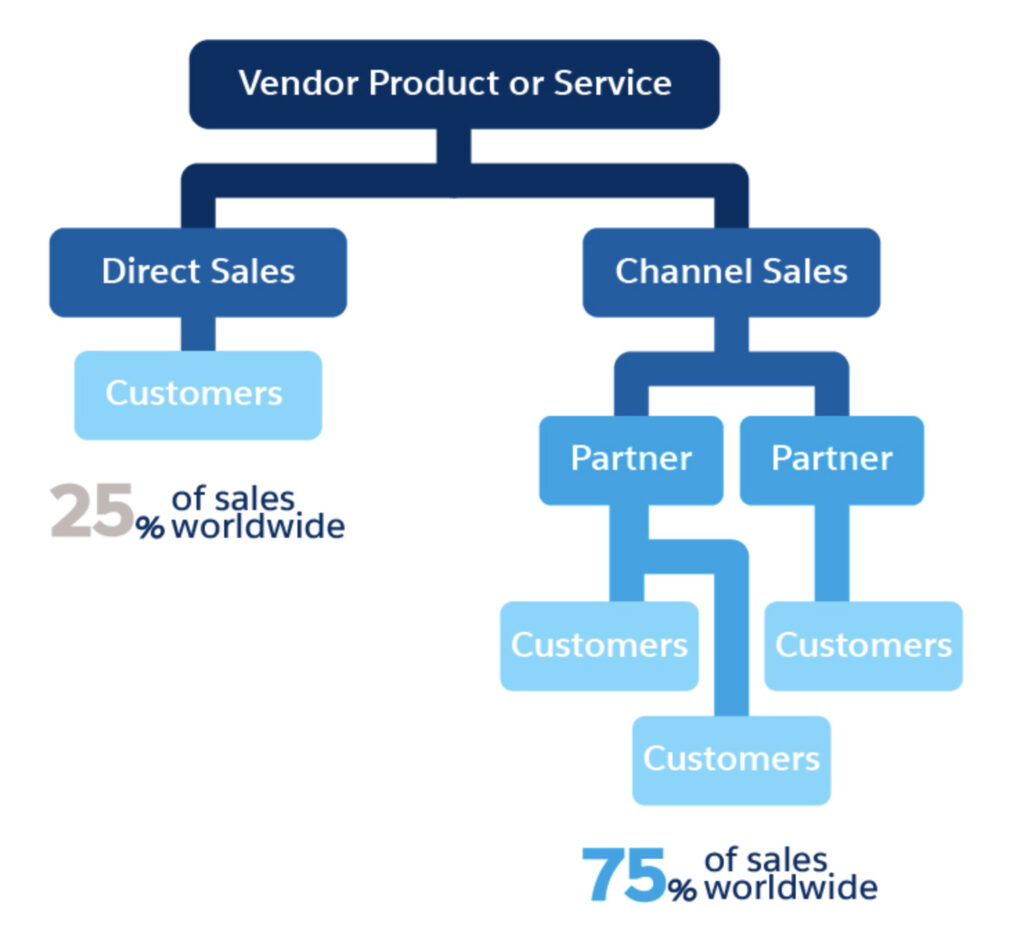 Source: Salesforce
Channel sales are popular because of their low costs and high return on investment. One report showed 63.5% of companies experienced increased annual revenue because of partner sales. Without investing in as many direct sales costs, you can save your company hours of valuable time by using other companies or individuals to promote and sell your products.
How to Choose the Right Channel Partner
Before you can create an effective channel partner sales strategy, you must build a foundation that outlines what you are looking for in a partner and how you want to achieve your goals through them. For example, you should have a sales strategy in place that you can pass on to your partner. This will help you equip your partners for success.
Here are a few considerations when choosing what type of partner best suits your industry:
Are they the right size and have enough resources for marketing your product?

Do they use channels that reach your ideal customer (eCommerce, in-person, etc.)?

Are they aligned with your industry?

Do they have the same market as you?

Are they knowledgeable enough about your industry to answer complex questions about your product?
You should also choose the format of your desired partnership. There are typically three primary ways to create a sales partnership:
You and your partner work side-by-side to promote each other's products

You sell your products through a partner's store or business

Your partner sells the product for you, sometimes under their business name
How to Build an Effective Channel Partner Sales Strategy
Now that you know what type of partner you are looking for, here are five steps to building a strategy that will connect you to those partners and help you reach your sales goals.
Before diving in, watch this video cover some basic questions businesses often ask about channel partnerships that will help you analyze your current strategies or build a new plan.
1. Attract the Right Partners
You can either use an inbound or outbound channel partner sales strategy. In an outbound strategy, you would reach out to potential partners that align with your sales goals and pitch a partnership. This method works well for companies with specialized products where you are selective in your resellers or distributors.
However, if you have a broader market, you might consider using an inbound strategy. This method uses content marketing and ads to attract your ideal partners. An inbound strategy works well to find resellers, influencer marketers, and affiliate marketers. 
Affiliate marketers are especially growing in popularity as cost-effective sales partners. One survey showed that 80% of brands used affiliate marketing and invested about 10% of their marketing budget in affiliate marketing.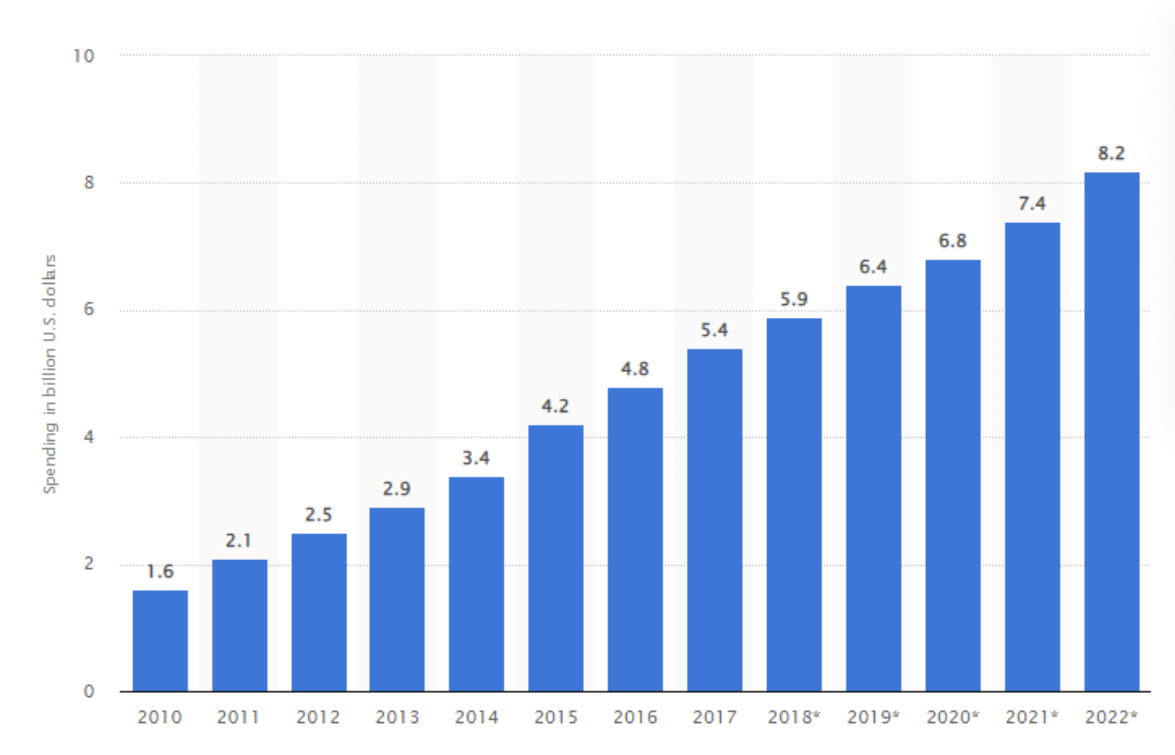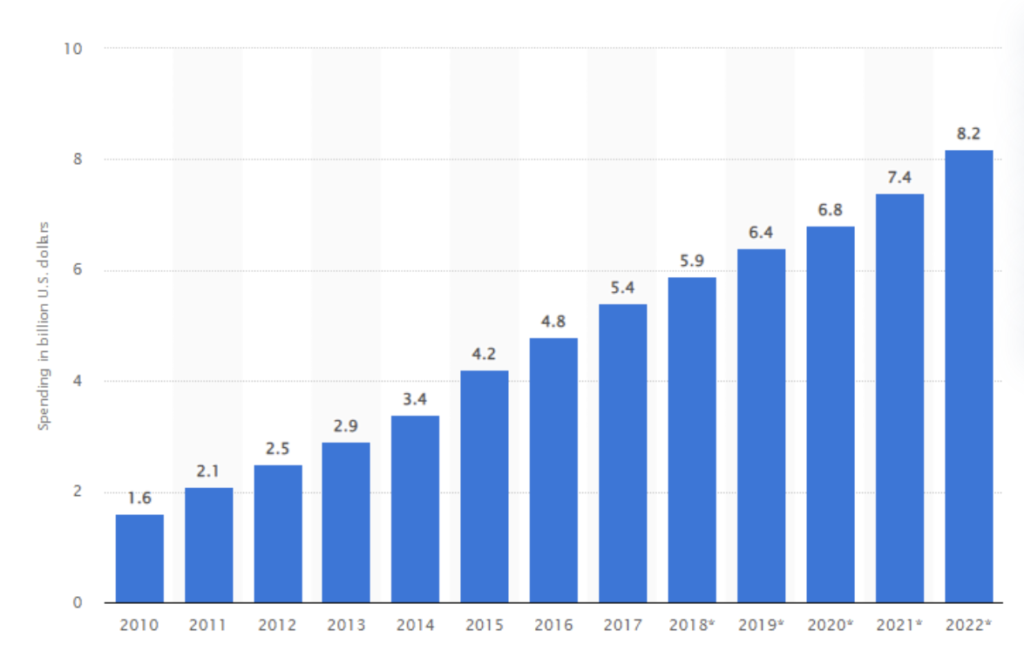 Source: InfluencerMarketingHub
2. Offer Value to Your Partners
Your potential partners will all have one primary question: "What's in it for me?"
If they see the value in selling your products, then the time and cost of marketing your products aren't worth the return.
While choosing a commission percentage, you must keep in mind that you aren't spending less to sell those products through a partner, so the return on investment can still end up being greater than direct sales in many cases. In addition to the commission, you might also consider offering discounts, gifts, or agreeing to promote their business.
3. Agree on a Partnership Format
Once a partner has expressed interest, you can discuss the format of your partnership. You can either give them full autonomy, be a part of all their marketing efforts, or create a hybrid system.
If you give your partner complete control over marketing, the partner's sales tactics will appear more authentic because your partner's voice and brand are what customers know and trust. However, you also relinquish control over how they market your product, which means you risk their methods not aligning with your company.
If you choose to have control over their marketing, you can ensure your partner uses the most effective strategies and only markets your product in a way that aligns with your brand. However, you risk taking some of your partner's brand voice away and making their sales tactics sound more artificial, affecting how much customers trust that partner.
4. Equip Your Partners
You can help your partner succeed by equipping them for success through training videos and manuals. You should also provide marketing materials to help them promote your product through their channel.
For example, you can share online images for ads or send physical banners and store signs to help your partner market your product using a voice consistent with your brand. You can also provide feedback or testimonials they can use to market your products.
5. Stay Connected
Strong communication and a management platform will help you stay on top of your channel partner sales strategy. Regular contact will also help you track your partner's sales performance and alert you to issues before they become too advanced.
Your channel sales management platform will streamline many of your channel partnership tasks. It is an all-in-one space for collecting data and analyzing results across all your partnerships. Those results will help you adapt and optimize your strategy for future success.

Unify your Channel Partner Sales Strategies
Keeping a consistent brand voice between your channel partners can be difficult. Using an automated management platform is essential for organizing and connecting to your sales partners.
Schedule a demo to see how our marketing automation platform makes channel partner sales strategies easy to manage.
Feature Image: istockphoto