A positive customer experience is even more important than your products and sales. It's the foundational part of marketing and sales that encourages customers to return to your business, recommend your brand to others, and leave positive online reviews. You can create a positive experience by building a dedicated customer enablement strategy.
Learn what customer enablement is and how to focus on it in your business strategy.
Key Takeaways:
Customer enablement is the tools, training, and processes you offer to improve the customer experience.

Customer enablement invests in consumers to encourage them to become loyal customers that make repeat purchases.

Use automation and data collection to build strategies for supporting and engaging with your customers to improve your customer enablement processes.

What Is Customer Enablement?
Customer enablement is your process of equipping your customers with the tools they need to use your products successfully. Its purpose is to create a more positive customer experience.
Software and tech companies are most known for their customer enablement strategies as they offer complex products where customers need demos and onboarding to get the most from the purchase. However, all companies can use client enablement in their marketing to encourage greater loyalty and ensure customer satisfaction.
Some examples of customer enablement include:
Training materials

Resources

Educational content

Community forums

Onboarding

Customer success or service teams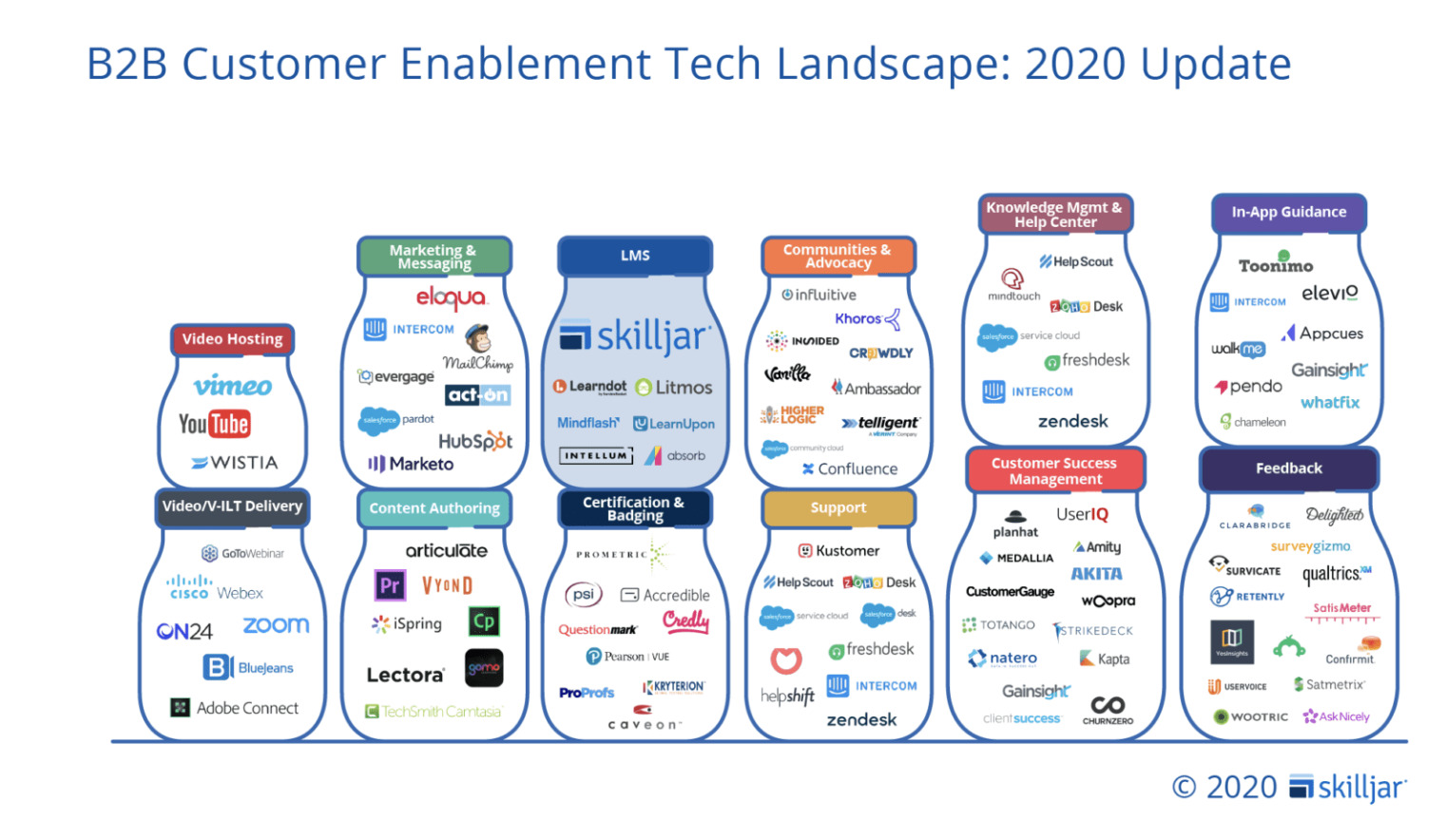 Source: Skilljar
How Is It Different from Sales Enablement?
Customer and sales enablement both refer to equipping people with the tools for success and often use similar tools or resources. However, customer enablement focuses on the consumers, while sales enablement is about training and equipping your sales team to work with customers.
Sales enablement is the strategy you use to win a customer over by giving your team the information and training they need to teach the customer about your products and services appropriately. Then, once the customer purchases a product, that strategy becomes a customer enablement process because you are now equipping the customer to continue learning and using your products effectively, which results in continued satisfaction with your brand.
5 Benefits of Having a Customer Enablement Process
Building a dedicated customer enablement process is essential for your business's success. You will see these five benefits from investing in your customer experience and success.
1. Improves Customer Satisfaction
Over 45% of businesses agree that customer satisfaction is a top priority. A focus on customer satisfaction means companies aren't just concerned about making a sale. Instead, they want to ensure the customer has a positive sales process and is fully satisfied with the product after purchase.
Giving your customers access to tools and resources ensure they are completely happy with their purchase and that you have addressed their concerns.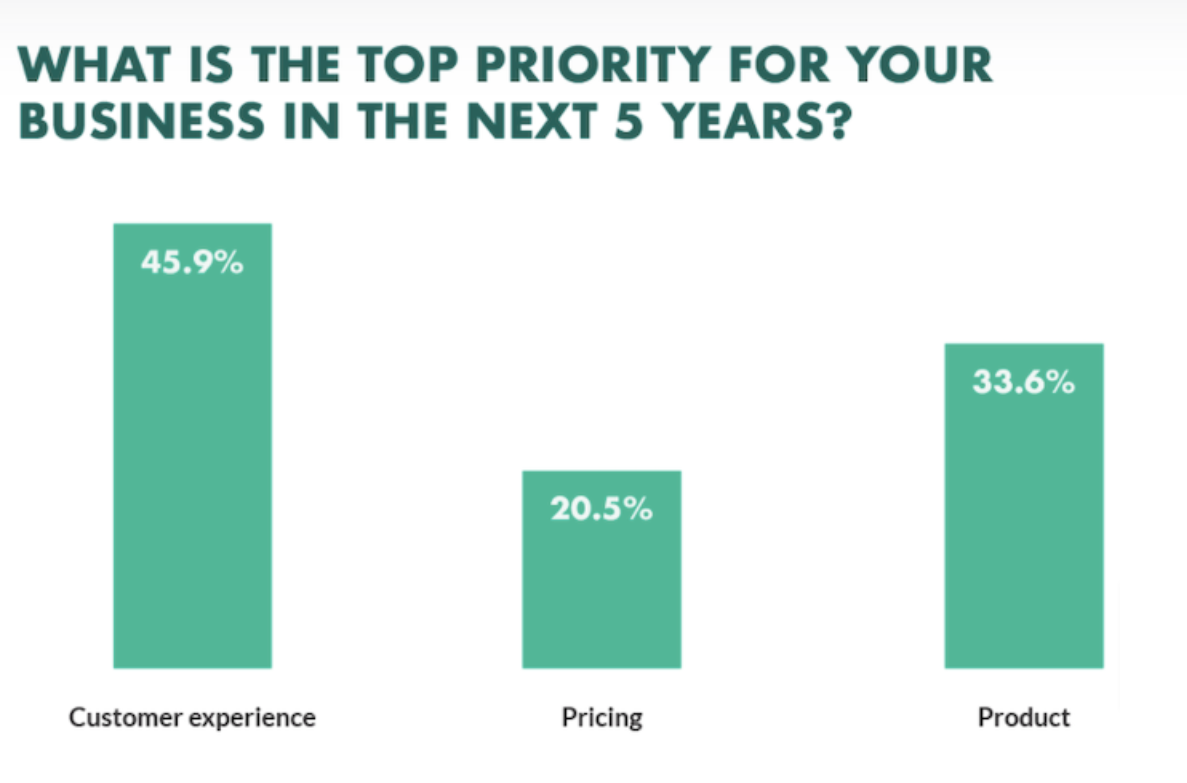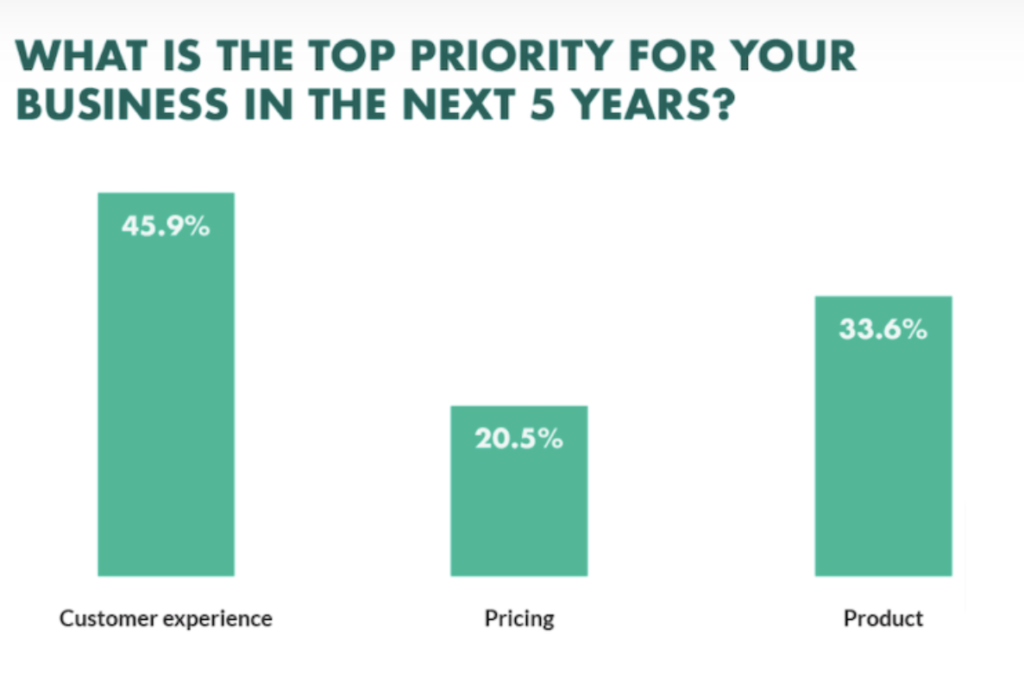 Source: Neil Patel
2. Encourages Repeat Purchases
About 65% of your business is from loyal customers. If your customer journey ends once a sale is complete, you would miss out on a valuable opportunity to generate more revenue from customers who already trust your brand.
Investing in customer enablement improves customers' experience and encourages them to make repeated purchases.
3. Reduces Customer Support Calls
Your customer service department is one of the most crucial parts of the customer experience. For example, 90% of consumers use customer service as a critical factor in deciding which company they want to do business with. In addition, 90% of customers expect a response to their questions in as little as 10 minutes.
If calls overwhelm your customer support center, hiring more staff might not be the solution you need. Offering better customer enablement through resources, training, and onboarding can reduce the number of problems that occur. It also gives customers a way of finding answers on their own so your team can respond to the remaining incoming calls more promptly.
4. Encourages Positive Customer Feedback
About 88% of consumers are more likely to trust companies if someone they trust recommends them. When customers are so satisfied with a brand and its products that they promote it to others, they become brand advocates.
You can encourage brand advocacy through a positive customer experience that boosts loyalty.
5. Improves Product Efficiency
If customers don't fully understand your products, how to use them, and how to fix them, they won't experience your product's full benefits. Customer enablement improves the customer experience by ensuring consumers use products correctly and maximize their returns.
For example, onboarding for new software helps customers understand all the features and teaches them how to use the software. This reduces frustration and improves their satisfaction with the product.
How to Build a Customer Enablement Strategy
Use these four steps to build a customer enablement strategy in your business:
Step 1: Educate the User
Educating your customers helps them understand how to use your products. Educational materials can come in the form of onboarding, video training, and accessible resources on your website.
You can also educate your user through content marketing by posting updates on your website blog about how customers can use their new products to continually reach their market and improve their business.
Step 2: Connect Them with a Community
A community allows your customers to connect with each other and your business. They can share creative ideas, ask questions, and feel connected to the brand to improve their experience.
Through a community, your customers have the tools to continue using your products to meet their needs. For example, Lego created Lego Ideas as part of their customer enablement strategy, where their community of customers can share ideas on how to use Lego products in new and creative ways.
Step 3: Offer Ongoing Support
Ongoing support allows customers to get the help they need to keep their products working. Investing in chatbots, frequently asked question pages, support videos and posts, customer service automation, and a knowledgeable support team are all ways to ensure each customer has the ongoing tools they need to remain satisfied with their purchase and make informed decisions when considering add-ons and future purchases.
Step 4: Encourage Feedback
Encouraging customer feedback opens the door for your buyers to comment on their experience. You can discover what they like or don't like. In addition, it helps you identify the resources customers need to fully use your products and services.
Collecting customer data and feedback helps you continue optimizing your customer enablement strategy to ensure your customer's experience is always a top priority.

Improve Your Customer Enablement Strategies
MXTR helps you track your customer's journey, gather relevant data, and leverage that information to build enablement strategies that improve the customer experience.
Schedule a demo to learn more about our marketing automation platform.
Feature Image: istockphoto