Digital marketing campaigns help businesses reach a targeted audience and drive traffic to their website. Unfortunately, one visit doesn't always end in conversions. To increase the chances of higher conversion rates and more revenue, today's marketers should consider the use of retargeting platforms.
When most websites attract visitors, only 2% of that traffic converts on that initial visit. Those missed sales opportunities don't have to be gone forever. Retargeting platforms are a great way to re-engage visitors and entice them to return to your site, where you can guide them through the sales funnel. Retargeting doesn't just boost your conversion rates. It can increase online sales by nearly 20%. It's an effective way to maximize your advertising spend and generate more traffic and revenue for your business.
Read on to learn more about implementing retargeting in your digital marketing strategy and the best retargeting platforms to try in 2022. 
Key Takeaways
Retargeting is a way to reconnect with previous website visitors and entice them to return and convert.
From boosting conversions to building brand awareness, retargeting provides numerous benefits to your business.
Several platforms simplify the retargeting process by providing performance and professional services to help advertisers develop an effective retargeting campaign.

What Exactly Is Retargeting?
Retargeting is a marketing strategy that allows you to reconnect with former web visitors. You can follow them as they browse other websites and show ads for products you know will pique their interest.  
When users visit your site, cookies or pixels (unobtrusive pieces of code that save browsing information) begin tracking their browser history. As those users visit other websites, retargeting enables you to continue to show them ads that relate to their previous searches and web visits. Now you're reminding those users that your products are still available or that you have other solutions that meet their needs. With retargeting, you can entice them to return to your site and finally complete a purchase.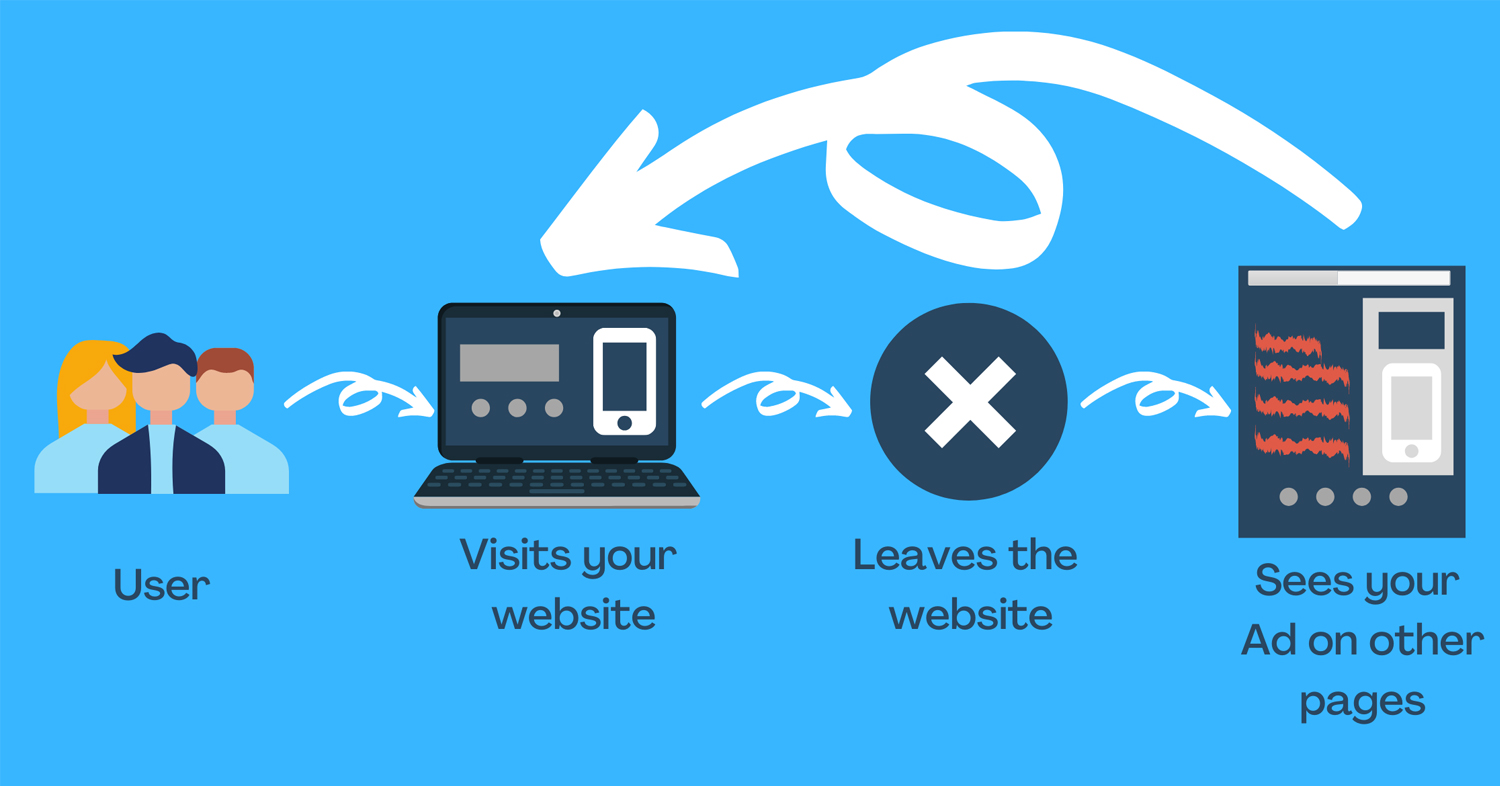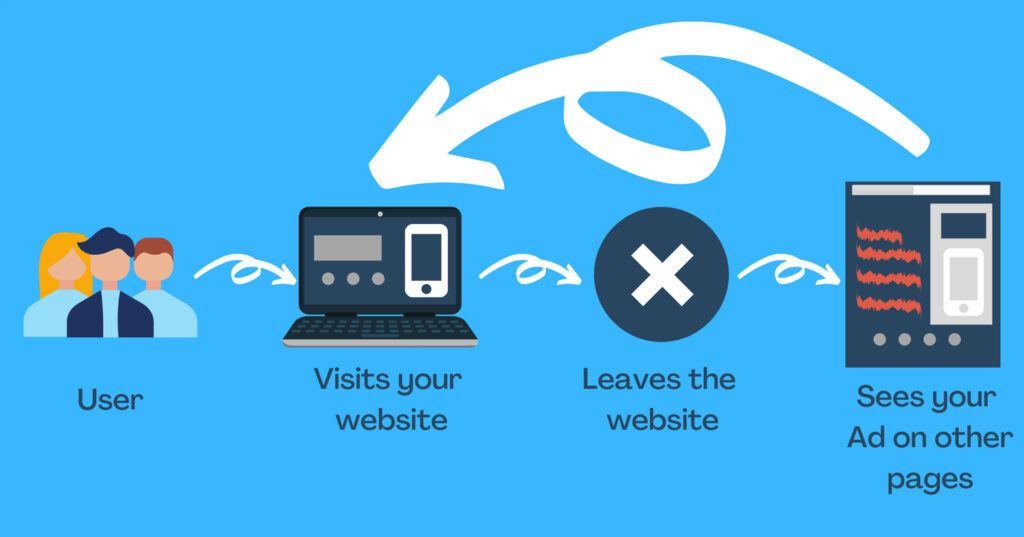 Source: landerapp
Retargeting is useful for:
Businesses:

these warm leads allow you to reach someone who has already shown interest in your products.

Websites:

sites hosting your ad can make money on retargeted PPC ads.

Consumers:

people in the mindset to buy see relevant options, making their shopping process easier and more convenient.
Ultimately, the goal of retargeting is for your brand to be top of mind when a consumer is shopping for the solutions you provide. It's a powerful way for you to take a proactive approach to a highly targeted marketing campaign. With retargeting, you can reduce cart abandonment and recapture what you only thought were missed sales opportunities.
How Is Retargeting Beneficial?
Retargeting isn't just an easy way to reconnect with your website visitors. It's a marketing strategy that benefits your business in several ways. It can:
Increase conversions:

Once someone is familiar with your brand, they're more likely to revisit your site. This increases the opportunities and likelihood that they'll eventually convert. 

Promote new products:

Retargeting helps you understand which products appeal to your visitors. When you know what someone likes, you can send them targeted ads for new, similar products or special offers on the products they abandoned in the hopes of encouraging them to return for a purchase.

Reach potential customers:

You can maintain contact with people who have shown interest in your brand and continue to build a relationship with them. 

Build brand awareness:

more than promotions, retargeted ads can help prospects learn more about who you are and what you stand for. This helps build

brand awareness

which can earn trust, loyalty, and increased conversions.
Ultimately, retargeting is an impactful way to increase visibility, attract more customers, and improve your bottom line.
5 Best Retargeting Platforms in 2022
Several platforms in today's digital marketplace provide performance and professional services to help advertisers develop an effective retargeting campaign. Here are five of the best retargeting platforms to explore in 2022.
1. Mailchimp
Mailchimp is an all-in-one marketing platform that provides a suite of AI-powered tools enabling businesses to easily and effectively connect with their audience. From automated email messages to postcards and online sales, Mailchimp uses the Google Display Network to reach more than 90% of internet users with display ads. This company provides an ad builder to help you create an effective retargeting campaign that drives previous users back to your site for future purchases.  
2. Meteora
Meteora's unique approach to retargeting centers around geofencing ads. These location-based mobile ads are ideal for local companies wanting to target users in their area on multiple online platforms. As people roam physical areas, they receive digital ads that use their real-time movements to deliver relevant, location-specific messages. This helps to drive foot traffic to brick-and-mortar locations and increase conversions.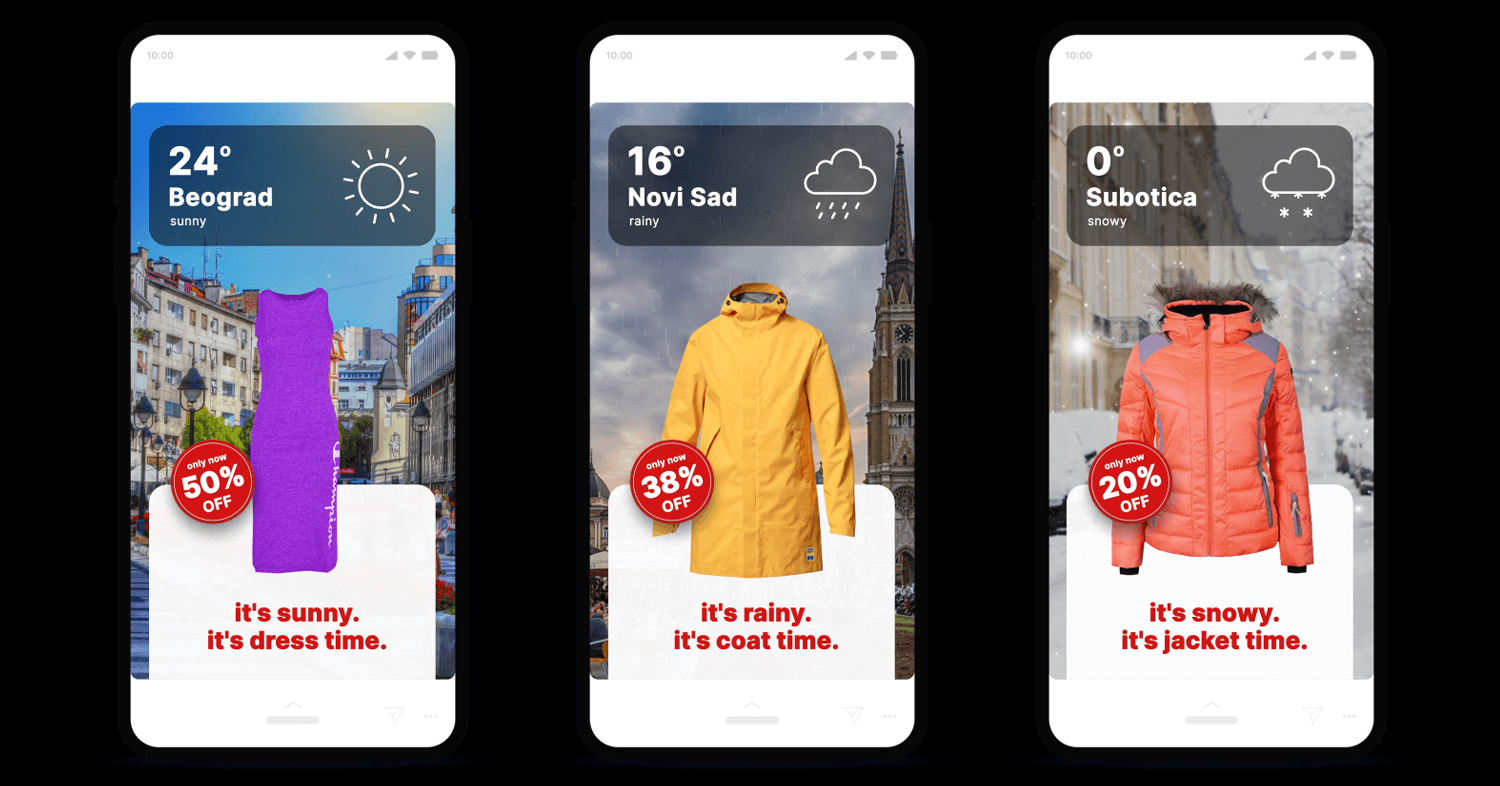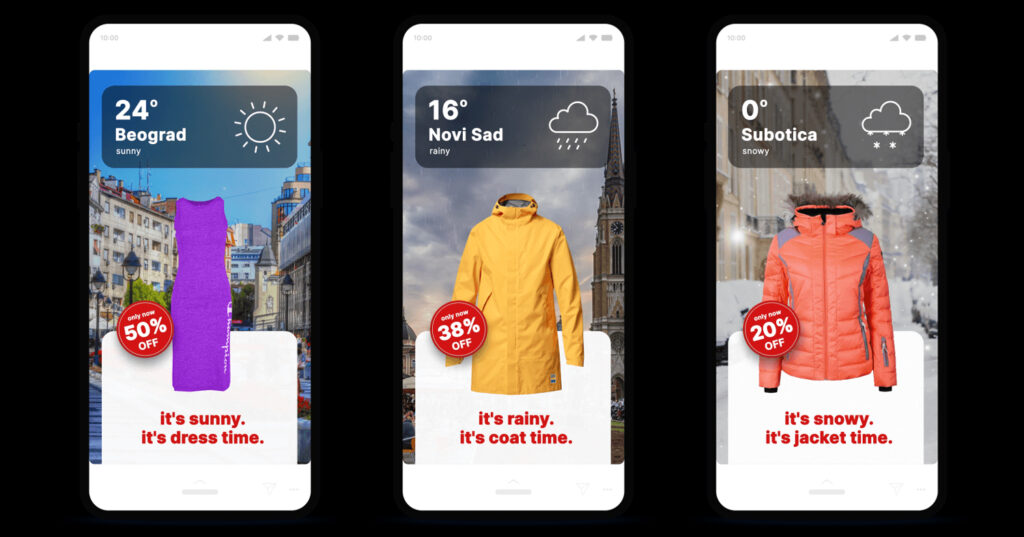 Source: hunchads.com
3. Criteo
This PPC platform provides retargeting solutions promised to improve ROI by 13 times. Criteo uses machine learning to optimize ads and reach targeted audiences with the right message at the right time to initiate conversions. Criteo can create customized video ads based on browser history. It also uses predictive bidding to automate the PPC bidding process. This platform's extensive features help marketers retarget their prospects efficiently, effectively, and affordably.
4. Perfect Audience
Specializing in retargeting ad campaigns, Perfect Audience maintains partnerships with several sites like Google, Lift DNA, and AppNexus. It also works with social media platforms to help retarget more consumers. Cross-channel user tracking ensures your ads remain relevant regardless of the device people use to see your campaign. A unique feature of this platform is the ability to form your own retargeting partnerships with other businesses that offer similar products. Perfect Audience will facilitate these cross-marketing relationships, helping to boost conversions with ease.
5. AdRoll
This marketing platform is effective for e-commerce and web-based businesses wanting to reconnect with audiences across multiple channels. Marketers can create customized, highly targeted ads on this site that integrate with multiple networks, from LinkedIn and Instagram to Facebook and Google Ads. This enables businesses to cast a wider net, retarget more potential customers, and earn higher conversions. You can use a limited free version of this service or buy a subscription with a 90-day trial before committing to a purchase. 
The following video provides helpful tips on how to set up effective retargeting campaigns with AdRoll:

Include Retargeting in Your Digital Marketing Strategy
MXTR provides multi-location marketing automation to help you create effective digital marketing strategies that boost conversion rates, increase consumer engagement, and track leads across your network. 
Schedule a demo today to see how we can help you create an effective retargeting campaign that converts. 
Featured Image: istockphoto