Multi-locational businesses face unique challenges while vying for consumer attention. They must develop a digital marketing strategy that delivers highly-targeted messages that are specific enough to appeal to a local audience yet broad enough to build brand recognition. 
In today's market, consumers shop in store and online. In fact, 56% of shoppers visit a brick-and-mortar location before buying a product online. In addition to competing with other stores, multi-locational businesses are vying for customer attention that's focused on eCommerce businesses as well. A digital marketing strategy can help reach your target market through the channels they're using to search for and purchase solutions to their problems. A well-developed digital marketing strategy can drive online traffic to your website, foot traffic to your locations, increase brand awareness, and boost conversion rates.
Read on to learn about building a digital marketing strategy for multi-locational businesses that attract more customers, how to channel people through the sales funnel, and generate more revenue for your brand. 
Key Takeaways
Digital marketing allows you to reach consumers through their preferred channels, enabling you to deliver the right message to the right people at the right time.
Multi-locational businesses have more variables to consider when creating and implementing a digital marketing strategy.
A single-location marketing strategy can be easily adjusted to accommodate the needs of your multi-locational business.

What Exactly is Digital Marketing?
Digital marketing is an online approach to promoting your goods and services. It's highly targetable, so you can create custom messages that resonate with your audience for better performance. It's also highly trackable, so you can measure customer data to help you understand your audience and capitalize on their behaviors, motivators, and needs. Metrics also help you gauge the effectiveness of your efforts so you can adjust as necessary for better results overall.
Digital marketing encompasses all forms of online communication, including:
Email campaigns

SEO strategy

Social media posts

Pay-per-click advertising

Blog content
As such, it allows you to connect with your audience in more ways with an omnichannel marketing approach. With more touch points, you expand your reach, increase brand awareness and recognition, and build customer retention. That's important to your bottom line, as 65% of a company's purchases are made by existing customers. Reaching people through their preferred channels increases engagement and the likelihood of conversions.


Source: Logical Position
What Makes Multi-Locational Businesses Different?
Whether you manage two storefronts in town or 150 stores worldwide, each location needs visibility. Although locations may have the same name, each store has its own identity and is an independent revenue stream and cost center. Businesses with only one location can create a digital marketing strategy that focuses on the circumstances of that particular store. People who shop there essentially have the same needs, live in the same area, and share a similar lifestyle. 
Businesses with multiple locations have more variables to consider, like:
Which products are available at which store

Location data and audience demographics

Shipping options and delivery distances/times

The goal of a multi-locational business is to create a digital marketing strategy that strengthens the overall business while empowering each individual location to succeed. An effective campaign will grow each location under your overall brand and build a trusted, recognizable name for your company. 
The challenge of a multi-locational business is to create location-specific campaigns that are scalable while measuring each location's performance. Your digital marketing efforts must influence proximity search and use local-level marketing that's tailored to each area's communities. While there are many obstacles to overcome and factors to consider when creating a digital marketing strategy for a multi-locational business, a well-executed plan can drive sales and generate revenue exponentially for continued success.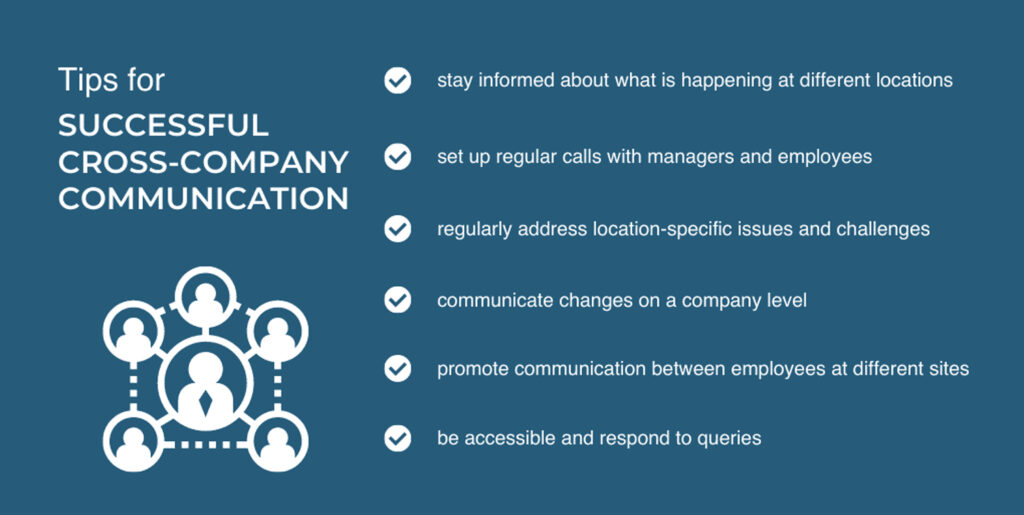 Source: Go Codes
5 Strategies for Digital Marketing for Multi-Locational Businesses
Once a digital marketing strategy has been created for a single-location business, it doesn't need to be completely reinvented to accommodate your multi-locational business. With five simple adjustments, your marketing efforts can be shifted to bring success to all of your locations and your brand as a whole. 
1. Avoid Duplicate Content
Content helps you build trust and loyalty while earning you higher search engine ranking placements for better visibility. However, when you manage multiple locations for your business, you must avoid creating duplicate content for your various storefronts.
As you craft meaningful content, remember each location is unique and attracts a different audience. Create content that resonates with those customers and solves their particular problems. Build different web pages that highlight features, products, and benefits specific to each location. By avoiding duplicate content, you not only evade potential penalties from search engines, but you deliver useful information to your audience that informs them about your different locations and strengthens your reputation as a useful resource. 
2. Create Google Business Profiles
Google Business Profiles allow you to list business information like hours, location, and reviews. Rather than creating a single profile for your overall brand, multi-locational businesses should create individual profiles for each of your locations. This way, you increase the likelihood of attracting new customers and enable current customers to find your store when they're shopping in different areas of town. When each of your locations has a Google Business Profile, you minimize customer pain points, drive traffic to your stores, and increase conversion rates.
The following video offers a tutorial on the most effective way to set up your Google Business Profile:
3. List Consistent Information
As you list your locations on business directories, it's important to maintain consistency with your company information. Your business name and contact information should be the same no matter where it appears. Take care with spelling and avoid abbreviations. Remove any possibility of confusion among your followers. Consistency will remove frustrations and instill confidence in your customers. Even at this initial contact, you can set a level of expectation for high standards, superior quality, and excellent customer service.
4. Run PPC Ads for All Locations
Pay-per-click (PPC) ads can be highly effective for multi-locational businesses since you cover a greater geographical area. However, to ensure you're capitalizing on qualified prospects in each area you serve, you must create PPC ads that target those specific locations. You can create a template for every ad you run, but you'll want to implement geo-targeting to be sure people who search for you see their nearest location. Notate the city on each landing page so visitors can confirm they've reached the right place.
5. Customize Email Campaigns
Emails are a great asset to a digital marketing campaign because they're highly targetable. However, depending on how many locations you serve, creating an email campaign for each of those audience segments could be overwhelming. Customize emails by sending messages that feature local events and business capabilities so readers can see what's happening at your locations. While you serve several areas, your email campaigns can still seem cohesive and personalized.
Trust an Expert for Your Multi-Locational Digital Marketing Strategy
MXTR provides a multichannel consumer messaging platform for multi-location brands. We help you manage leads while allowing for consistent messaging across all of your stores. Our invaluable consumer insights and data help you develop effective marketing strategies that drive traffic and boost sales.
Schedule a demo today to see how we can help you create a digital marketing strategy for your multi-locational business. 
Featured Image: istockphoto