Lead generation and nurturing are two of the most critical topics dominating the business world. However, while many companies brainstorm creative ways to attract new leads, too many aren't considering how they'll manage those leads. Without marketing automation tools like lead routing software, prospects may slip through the cracks or have a poor experience.
This guide explores the benefits of lead routing software, plus five essential features to look for when you're ready to invest in this automation tool. Keep reading to learn more.
Key Takeaways
Lead routing software automates the lead distribution process to best match qualified sales reps to new prospects.
Although many companies will be downsizing their overall marketing budgets in 2022, CMOs plan to increase their budgets for marketing automation tools such as lead routing software.
Automating the lead routing process increases productivity, yields more accurate analytical data, and improves customer care.
What is Lead Distribution?
Every prospect that enters your sales funnel has unique needs, goals, challenges, and expectations. Lead distribution is the process of forwarding inbound leads to qualified sales representatives based on their experience and expertise.
For example, you probably wouldn't want to assign your brand-new sales rep to the multimillion-dollar client you've been trying to land for months. Lead distribution is a way to strategically match the right sales reps to your incoming leads for maximum conversion potential.
Why Should You Use Lead Routing Software?
Lead routing software automates the lead distribution process through the sales funnel and brings a long list of benefits for your business, including:
Increased productivity:

Reducing time spent on tedious manual tasks frees representatives to talk to customers and engage in more productive activities.

Higher conversions:

Lead routing software minimizes human errors, so fewer leads slip through the cracks due to mistakes or oversights. Improved

follow-ups

and reporting boost overall conversion rates.

Real-time account overview:

Monitoring prospect and customer accounts in real-time enables you to spot trends, measure progress, and improve forecasting accuracy.

Better data:

Many lead routing software options improve the quality of your data and help your team stay organized by merging duplicate contacts and streamlining processes to keep your data concise and up to date.

Better customer experience:

Lead routing software improves response time and distributes leads to the most qualified representatives, resulting in a better overall

customer experience

.
61% of marketers agree that lead generation is their biggest obstacle, while lead qualification and lead conversion rates also continue to be top priorities. AI-powered marketing automation and lead routing software are tools that increase efficiency for all of these modern-day sales challenges.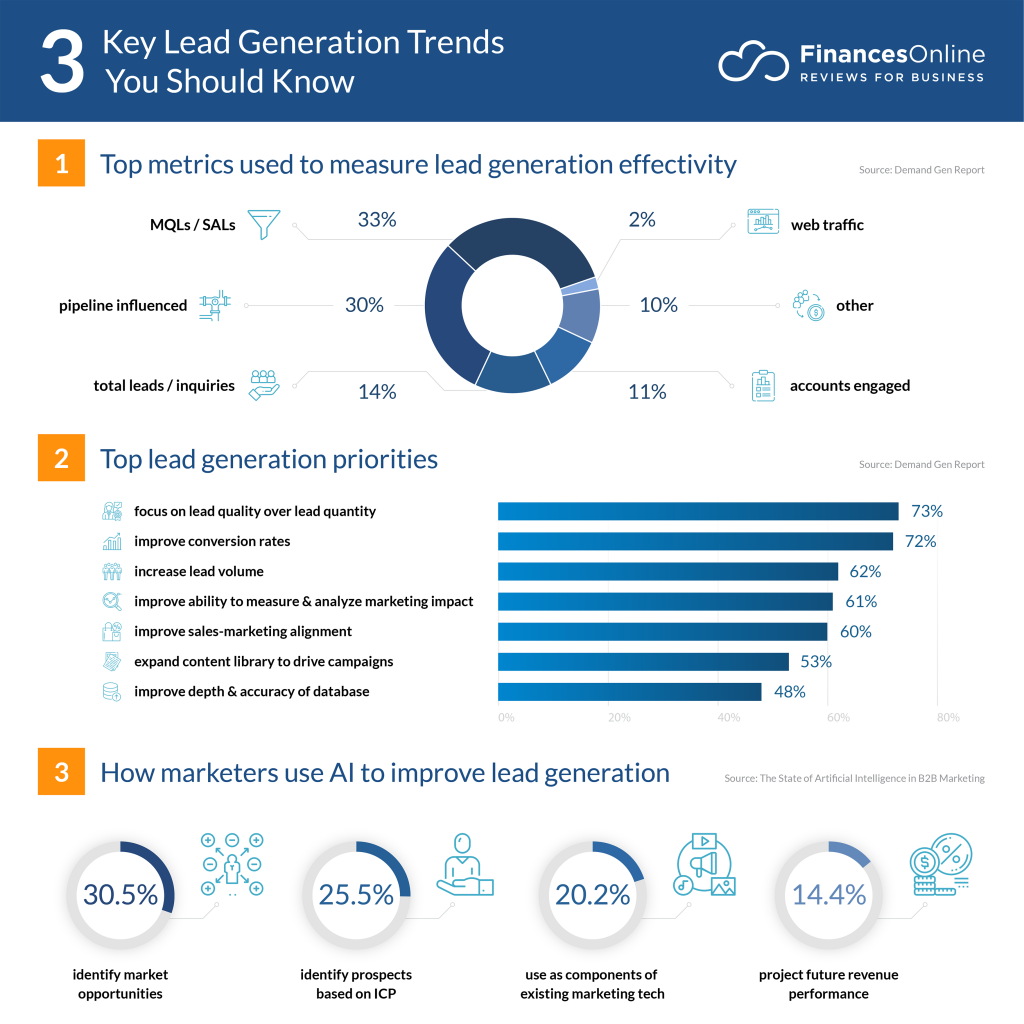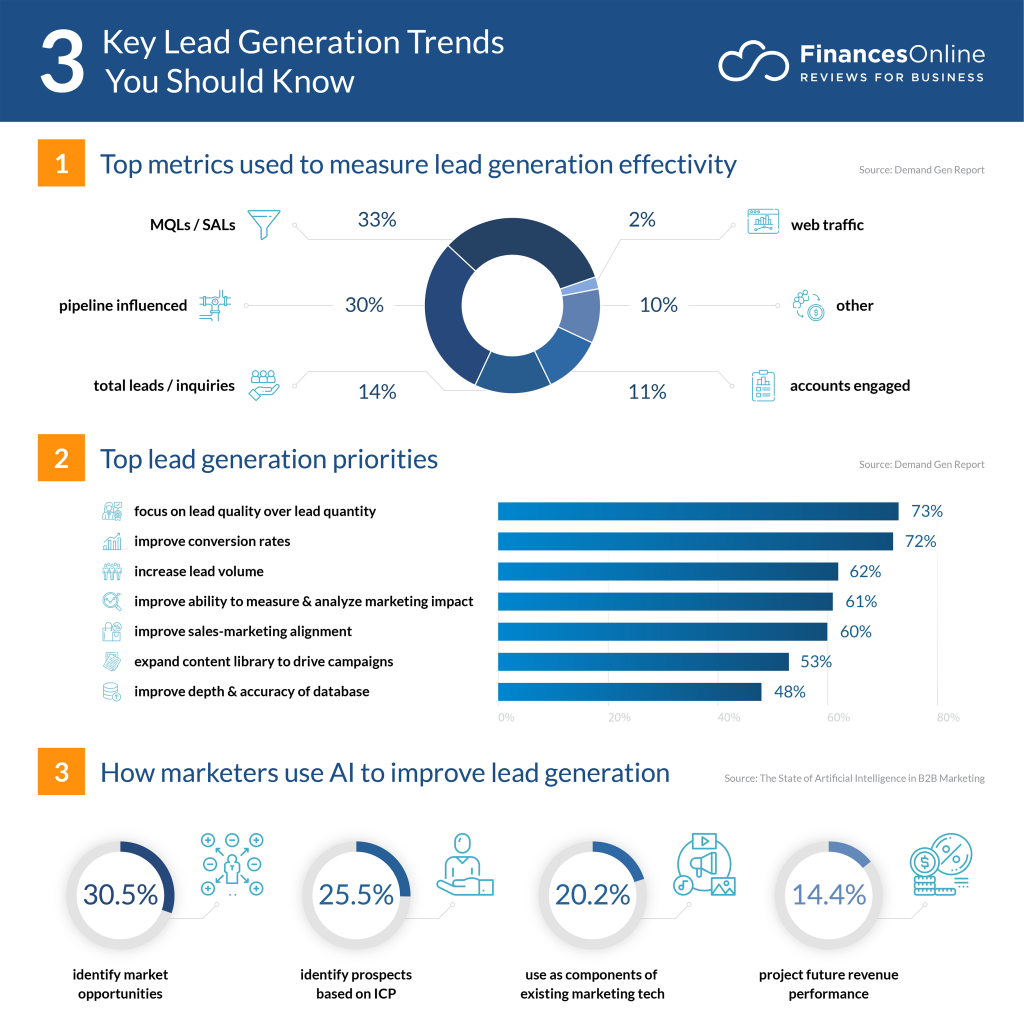 Source: FinancesOnline
5 Essential Features to Look for When Choosing Lead Routing Software
Despite overall marketing budgets decreasing in 2022, 26.6% of CMOs plan to increase their budget for marketing technology such as automation tools. Since every dollar counts, businesses need to carefully consider their options when choosing which lead routing software to use. These five features should be on your list:
1. Availability-Based Lead Routing
Availability-based routing solves a simple yet surprisingly common problem: losing leads that went to a sales rep who wasn't available. By using lead distribution software that includes availability-based routing rules, sales reps receive prospects only when they are available and ready to engage.
In most cases, lead routing software that includes this feature allows sales reps to set their working hours. If the rep is offline or otherwise busy, the automation software connects the lead to another sales representative who can accept the prospect immediately.
2. Rules-Based Lead Routing
Lead distribution software that uses rules-based routing allows you to set criteria to dictate lead assignments. With these rules in place, the software pairs incoming leads based on the best match between the prospect and rep. Examples of rules-based parameters include:
Company size and revenue

Prospect's business title and function

Lead score

Origin of lead

B2C or

B2B demand

 

Stage of the

customer journey

Indicated interests

Sale representative's expertise

Geographic location

Language
Rules-based lead routing connects leads to the reps best suited to address their needs to convert prospects to customers.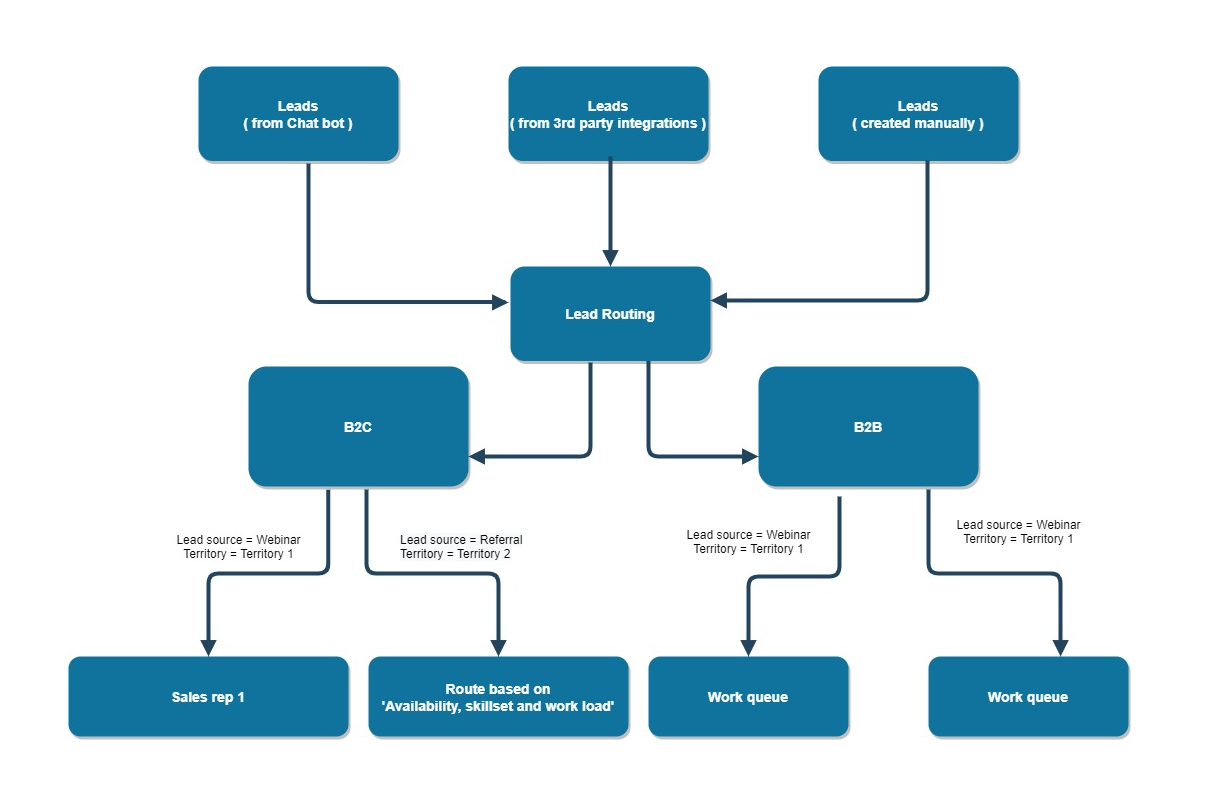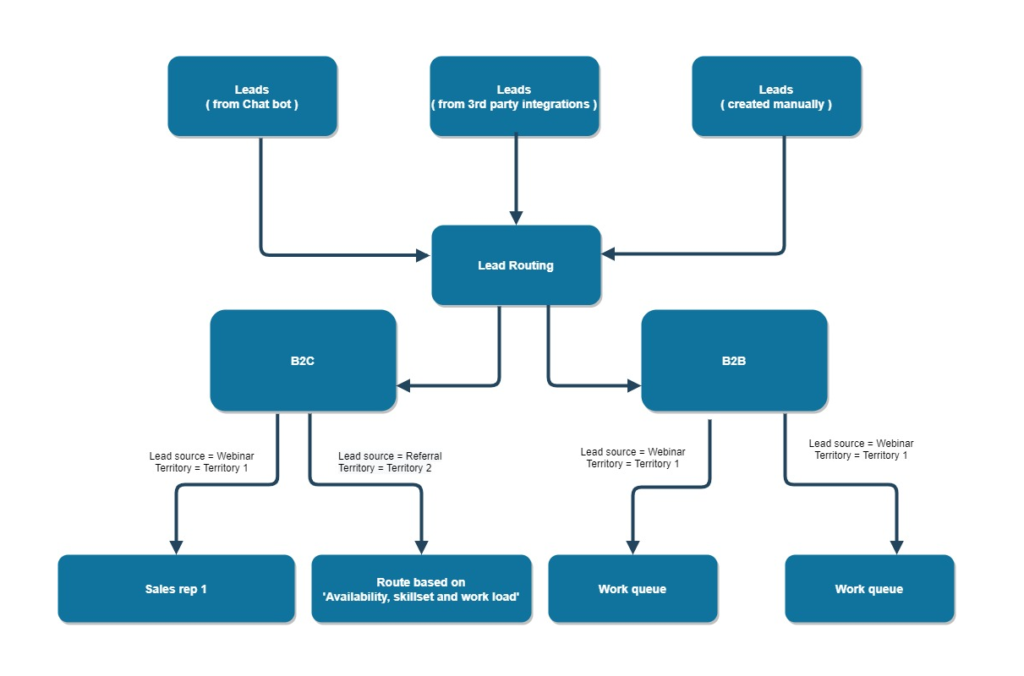 Source: PEGA Community Wiki
3. Customer Relationship Management (CRM) Integrations 
As of May 2021, a staggering 91% of companies with more than ten employees use CRM software. Customer relationship management is a digital tool that manages all business relationships and interactions in one place.
Lead routing software can operate independently, but your workflow will operate much more efficiently if you can integrate it with your CRM. Doing so reduces the risk of human error from manually inputting data. When you integrate your lead distribution software with your CRM and other tools, all the data your sales reps need is in one convenient place.
4. Analytics and Reporting 
How is your team performing? Analytical reports provide insights into individual agent performance as well as overall business performance. Data is always important, but having the right data is essential. Your lead routing software should include in-depth reporting that allows you to monitor critical key performance indicators (KPIs) such as:
Conversion rates

Number of incoming leads

Average response time

Revenue

Leads accepted or declined
With this information, managers can gauge the success or failure of marketing initiatives, identify workflow pain points and lead drop-offs, evaluate the quality of leads coming in, and identify opportunities for additional sales training.
5. Feedback 
The best lead routing software options include feedback features to help the business track sales accepted leads as they move through the funnel. This feedback may include sending surveys to prospects to gauge their satisfaction, adding internal notes, updating statuses, etc.
All of these characteristics are must-haves when you decide your business needs lead routing software to maximize lead nurturing efficiency and boost conversions.
Level Up Your Business with Lead Routing Software
Lead distribution should not be a haphazard afterthought of your lead generation campaigns. There's only so much your team can do manually. By incorporating smart, AI-driven lead routing software into your business plan, you don't have to worry about prospects slipping out of the funnel due to unavailable reps, missed follow-ups, or simple mistakes.
MXTR connects all of your consumer touch points with marketing automation and real-time insights. Our team works directly with you to create a customized solution for your business. So stop losing leads and start forming an actionable strategy that closes the loop and brings in more sales.
Are you ready to get started with lead routing software? Schedule a demo to see how MXTR's marketing automation can improve your lead generation, nurturing, and conversions.
Featured Image: istockphoto