Business partners can be more connected today than in the past because of the emergence of new technology like partner relationship management software. For example, cloud software and data management tools allow vendors and partners to stay on top of each other's activities. Through these new means of tracking, organizing, and communicating with partners, businesses are finding more opportunities for growth through partners.
Are you interested in tapping into the potential of partner growth?
Learn how to use partner relationship management to streamline your current processes, identify new opportunities, and manage your data flow and revenue.
Key Takeaways:
Brand ecosystems are multiple partnerships that operate at different points in the buyer's journey.

Partner relationship management systems connect the branches of the ecosystem for a seamless customer experience and unified voice

.

Some functions of a PRM are lead management, partner recruitment and training, and service tracking

.
What Is a Partner Relationship Management System?
Partner relationship management (PRM) is software for organizing and strengthening business partner relationships. Business partners are those that help manufacture, distribute, and sell products.
Three-quarters of business executives say that the current business model is changing, and ecosystems are leading the way to a new era in business structure. Business ecosystems are connections and partnerships between several members that share a collective value.
However, as ecosystems expand and new partnerships emerge, businesses also need to grow with new technology to handle all the arms and legs of this new business model.
PRM tools are essential for keeping track of partner relationships, streamlining distribution and sales processes, and tracking results between multiple partners. You can also use the system to track inventory and ensure the entire process, from manufacturing to sales, runs smoothly.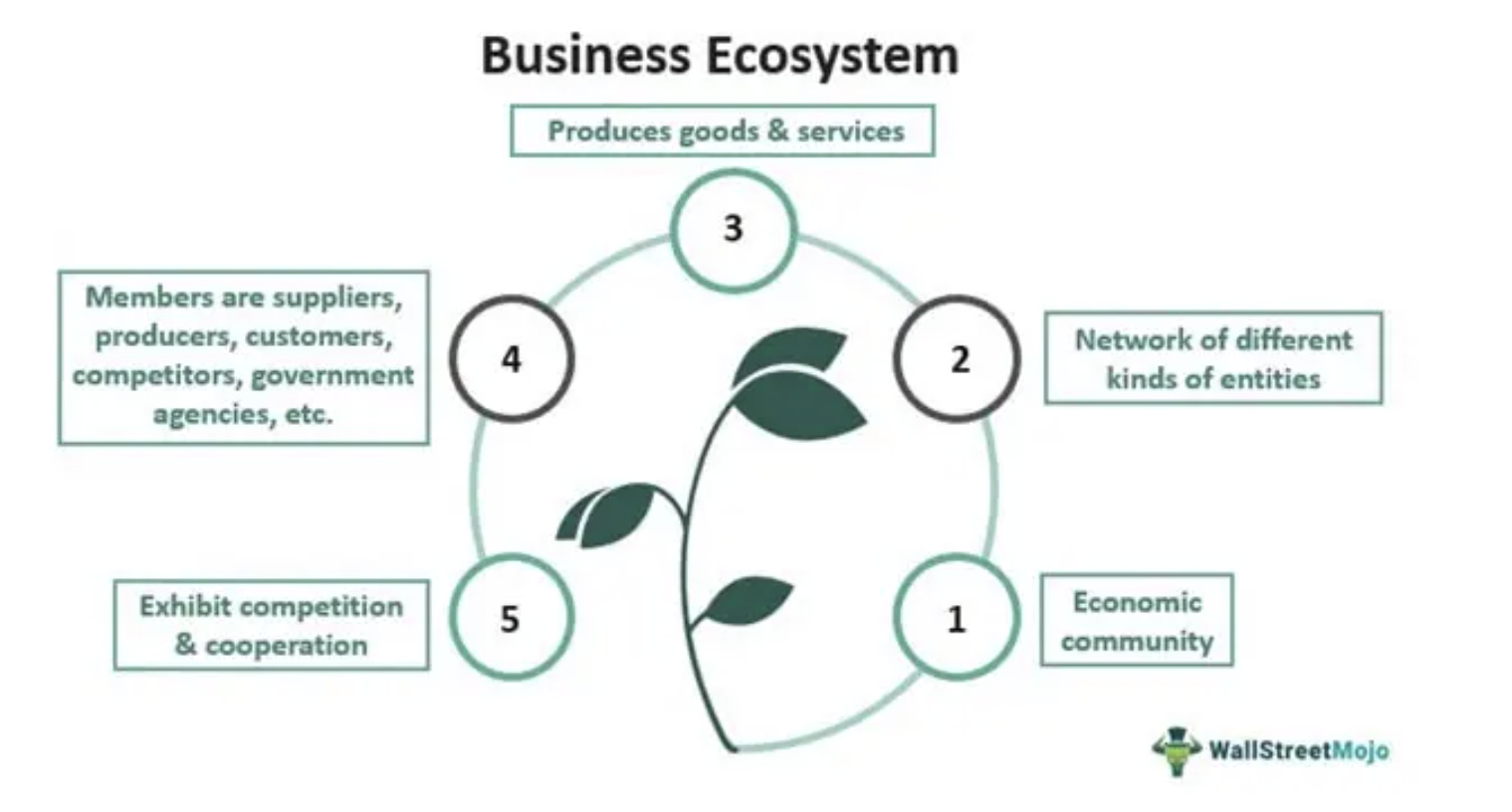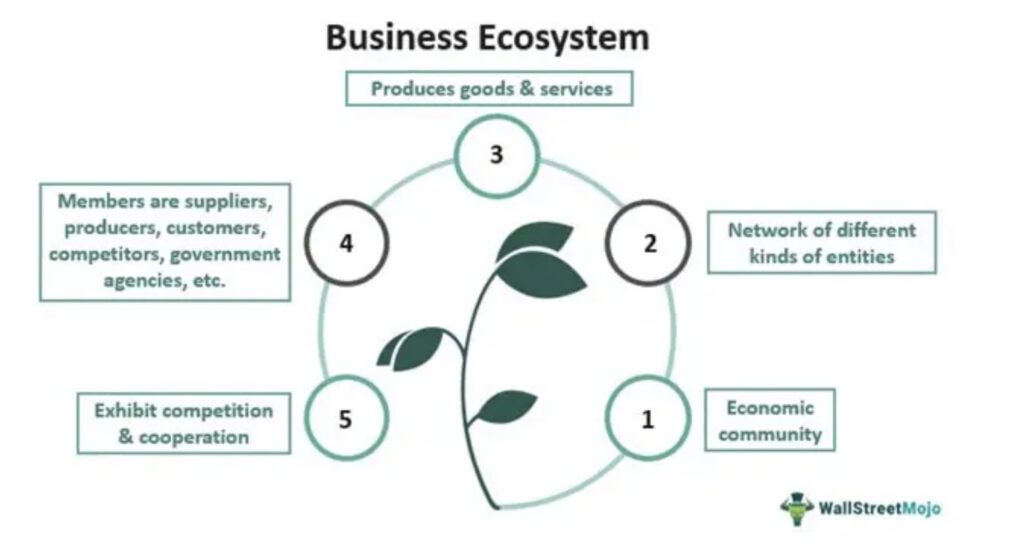 Source: WallStreetMojo
How Does a Partner Relationship Management Tool Work?
PRM can be one single platform that performs all the partnership tasks in one convenient location or several specialty tools that work together in a stack to form a management system. 
Here are a few examples of common tasks that PRM tools perform to help business partnerships run smoothly:
Finding and recruiting new partners

Onboarding, training, and certification

Business planning with partners

Lead distribution and management

Deal tracking and management

Marketing development funds management

Handling partnership contracts

Tracking partner performance

Collaboration and communication tools
In addition to this list, PRM tools are any other software that helps automate tasks and connect with partners like distributors and resellers.

Benefits of Partner Relationship Management Strategy
Partner relationship management tools and strategies are an essential part of large businesses because there comes a time when a company becomes such a large ecosystem of connected partners that data siloes and miscommunications are bound to occur.
For instance, the vendor might use a distributor who works with channel partners. The channel partners are the ones who then come in direct contact with customers. Without a tool connecting these stages, the original product vendors would never understand how the customers respond to the product, and the resellers won't fully understand the product to effectively sell it to the customer.
Through a PRM platform, you can track deals, share marketing strategies, see the most updated reports, and distribute leads. It can reduce the time businesses take to complete tasks because they can occur automatically. In addition, because the Cloud stores resources and data, every partner in the ecosystem can access updated information about clients, sales, and strategies.
With access to the full array of data associated with your business and products, you can make smarter choices in production and distribution to reach each customer with relevant information and products. Because of this reason and more, 35% of businesses use a PRM tool.


Source: WorkSpan
How Do You Manage Partnership Relationships?
Here are five primary categories for using PRMs to benefit your business.
1. Partner Lifecycle Management
PRMs help businesses from the very start by providing a database for searching and connecting with business partners. Then, the partnership can build on the new connection through onboarding, training, and continual certification that the relevant parties can access through a centralized system.
A CRM system keeps all partners connected and builds a friendly ecosystem working towards aligned goals. You can drive further growth by offering incentives and improving communication through the centralized system. In addition, collaboration will be much easier when one system connects all involved parties.
2. Multichannel Marketing
Multichannel marketing can quickly become disjointed when there are too many parties involved. Without all the data from every stage of the buyer's journey, marketing leaders won't know the best strategies for reaching customers. However, PRMs avoid these issues by connecting data from the partners interacting directly with customers to those manufacturing and distributing products.
In addition, partners can efficiently run similar campaigns all across the ecosystem. You can build marketing campaigns, ads, and resources and share them with all channel partners. The partners would access these materials from a PRM system or database and use the resources in the partner's marketing. By employing multichannel marketing, you create a unified appearance with a single brand voice.
3. Lead Distribution
A PRM system organizes and distributes leads to ensure none slip through the cracks. For example, the automated system will disperse leads according to the most appropriate partner and avoid sending the same lead to two separate partners or failing to match a lead to a partner. This process is much more efficient than manually handing leads to partners and receiving no data in return for how well the lead performed.
4. Sales and Revenue Management
How much revenue does each partner bring in? A PRM platform will track and measure the return from each partner in your ecosystem. In addition, you can identify new opportunities for sales and lead generation since you'll have a complete picture of the sales journey from manufacturing to the final sale.
5. Service and Delivery Operations
Moving products from location to location doesn't have to be complicated. A PRM system can track inventory and deliveries to ensure the right products get to the right vendors on time. You can also efficiently process returns and other supply chain functionalities by automating your tasks.

Start Building Your PRM
MXTR helps brand partnerships succeed through its advanced marketing automation and lead distribution software. Seamlessly pass leads between partners and track marketing results so you can reduce the number of lost opportunities while maximizing the results of your campaigns. In addition, you'll have access to a host of first-party data from partners that will vastly improve your business practices.
Schedule a demo to learn more about how MXTR helps businesses create a seamless marketing experience across their ecosystems.
Feature Image: istockphoto